Madonna Launches Truth or Dare Fragrance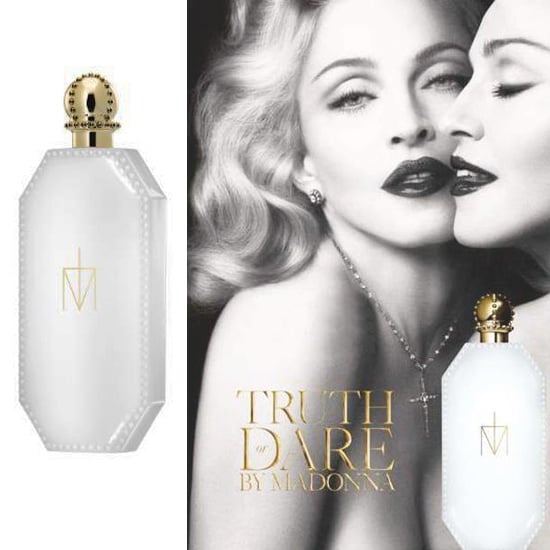 I know what you're thinking...this is just what the world needs, right. Another celebrity fragrance on the market, especially by the Queen of Pop. However, from reading what's been blasted online all morning, it sounds like this "feminine and mysterious" scent is legit. Madge worked closely with Stephen Nilsen of the Givauden perfume house to create Truth or Dare (yes, it has the same name as her 1991 film, and it is also the first part of her lifestyle brand that will include accessories, lingerie and champagne). He seemed taken with her dedication, and apparently Stephen even took 200 revised samples over to her New York City flat whilst she was there last Summer. In her press kit, Madonna says,

"There is something primal and mystical about the sense of smell. It connects us to memory, nostalgia and the ability to dream and fantasize. I have always been obsessed by fragrance and for years wanted to create something personal that was an expression of me, but that other people could relate to as well. Something classical and timeless and yet modern. We can be tricked by what we see and what we hear but not by what we smell."
The juice was inspired by her deceased mother whom she said, "always smelled like gardenias and tuberose." It contains a blend of white florals, vanilla, caramelized amber and woods. The bottle is gold and white and the design was based off of a silver tube that she carried her fragrance tester vials in — I guess she didn't want to get too far out of her comfort zone for this part of the project!
Truth or Dare Eau de Parfum will be available in three sizes (75-30ml) starting at £25 with a body lotion and shower gel as accouterments. It will be available exclusively at Selfridges on 18th April with a national rollout in May. Will you dare to wear Truth or Dare this Spring?