Madonna to be New Face of Louis Vuitton Spring Campaign
Madonna to be New Face of Louis Vuitton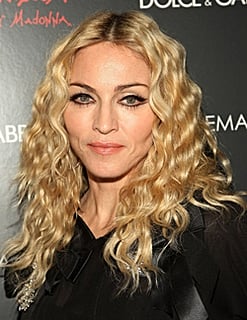 Madonna, who has been mingling with Posh and Becks in the wake of her recent divorce plans, may have a new gig. There have been rumours for the last week or so that the material girl may be starring in the Spring 2009 ads for Louis Vuitton. This week, however, the UK press are running with the story and it seems that Madonna is indeed set to be the new face of the luxury French fashion house.
Apparently photographer Steven Meisel will be shooting the campaign and not Mert and Marcus as previously expected. Meisel was the photographer for Madonna's infamous Sex book back in 1992 as well as working with her in the May issue of Vanity Fair. Madonna looked amazing on the cover of the magazine so no wonder if she chooses Meisel to collaborate with her for the Louis Vuitton ads.
At the moment Louis Vuitton's spokespeople are refusing to comment at all on the campaign. Personally though I think Madonna will work well as the face of such an established and luxury brand. How about you, what do you think of this news?