Magnitone Full Monty Face and Body Brush Review
Don't Make This Mistake With Your Cleansing Brush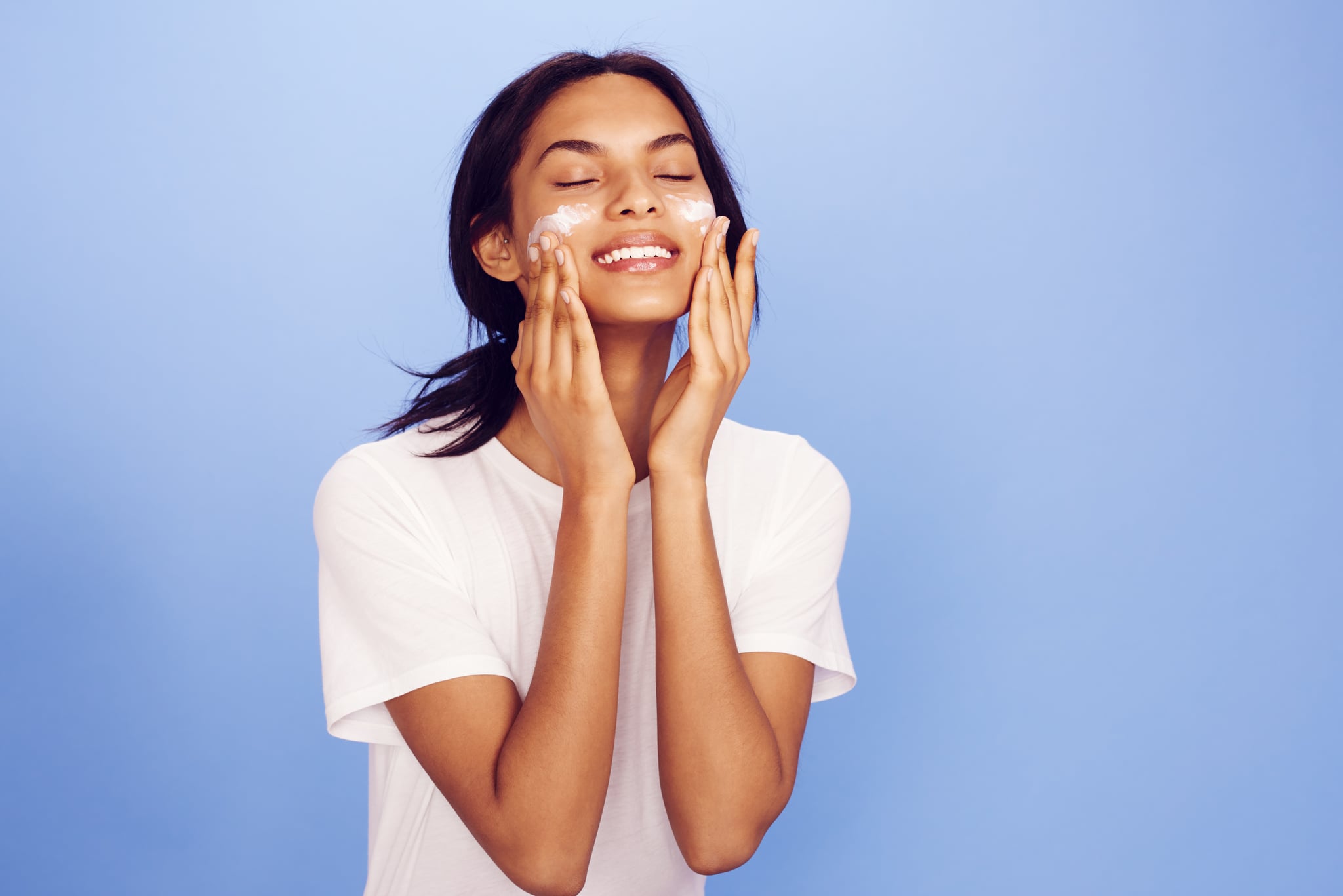 Facial cleansing brushes have been all the rage for the past few years, but as someone who has a history of rough cleansing and overexfoliating, I've been apprehensive about getting in on the fun and rightly so, because I made the most common mistake when I finally got my hands on one.
When I got to try out Full Monty daily cleanser by Magnitone (£130), I was beyond excited about adding the three-in-one wonder to my routine. The brush comes with four separate brushes: the Active Clean and Pore Perfection for facial cleansing and oily, congested skin, and the Get Beached and Well Heeled! brush heads for body-buffing and foot exfoliating. And it has five different modes, including sensitive, Daily Cleanse, and PulseLift Toning for the face, as well as the two exfoliating and buffing settings for the body and feet.
I learnt a long time ago that overzealous cleansing is the easiest way to irritate the delicate balance of my oily skin and cause breakouts. After a couple weeks of using the Active Clean brush head on the daily cleanse mode twice daily, my skin became so irritated, I started blaming my cleansing brush. Suspecting that my brush was harbouring bacteria because I wasn't rinsing or drying it properly after use, I was on the verge of giving up on my cleanser altogether when I realised what I was doing wrong.
The problem was simply that I didn't take the time to learn about or take advantage of my brush's multiple settings to truly tailor it to my skin's unique needs. I was stripping my skin by using the recommended setting for a general skin type without putting any effort into finding the mode my skin required. Due to my past issues, my skin is now delicate although oily, so I adapted the Full Monty to my needs by using the deep-cleansing Pore Perfection brush on the sensitive setting and cutting my time down to once a day. This way I get a much-needed deep cleanse that's gentle enough not to upset my skin.
Cleansing brushes are just like any other addition to your skin care routine; your skin has its own set of requirements that are unique to you and cannot be covered by a general recommendation. If you're in the market for a cleansing brush, invest in one with interchangeable heads so that you have a variety of options to choose from, and try one with multiple functions so that you can get other uses from it even if you have to scale back on how much you use it on your face.
Image Source: POPSUGAR Photography / Sheila Gim