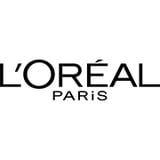 Forget false lashes. We've partnered with
L'Oreal Paris
to show you how to amplify your eyes and get the #BambiEffect with just mascara and eyeliner.
No matter your eye shape or lash type, there's one universal look we can all agree is the end goal: the wide-eyed effect. After all, bigger-looking eyes help you appear fresh, awake, and striking — aka all the things you want to look like at 7 a.m. when you're hastily applying makeup and feeling anything but. Here's the thing though: you don't need a gazillion products to get dramatic doe eyes; you just need two really good ones and the proper techniques for applying them. Just take a look at the before and after ahead for proof! Convinced? Then keep reading to discover our go-to tips for achieving bigger, bolder eyes in a blink.
The Right Mascara Matters
Finding the right mascara is half the work. The ideal one should feature dynamic bristles and a buildable fibre formula that lifts and defines. The new L'Oreal Paris False Lash Bambi Eye Mascara (£11) delivers on all fronts and more. Just like its name implies, the mascara provides an instant eye-opening effect, like the kind you'd get from wearing false lashes, except with this product, you can skip the falsies altogether. With wide bristles that help elongate combined with short bristles that help grip and curl every lash, all you need is one swipe for a noticeably lifted and defined lash look.
Swipe Upwards and Outwards
Now that you've got your mascara sorted, applying it is all in the flick of your wrist! First, coat all of your lashes in a fine layer. Rotating the brush from root to tip as you apply will help grip all your lashes and lengthen them, while wiggling the brush back and forth in a zigzag motion will help achieve thickness and volume. Once your lashes are coated, go back in again with another layer, but this time concentrate the wand on the lashes at the centre of your eyes and draw them upwards. When your lashes appear the longest in the centre, your eyes appear bigger and rounder. For additional emphasis, you can also concentrate the wand at the lashes in the outer corners of your eyes and draw them outwards for a fanned-out look.
The best complement to mascara is eyeliner, especially when you're going for that dramatic eye-opening effect. Look for a liquid liner, like the L'Oreal Paris Signature Liquid Eyeliner (£9), that offers an ultraprecise felt tip for easy and effortless application. Apply a thin line as close to your lash line as possible starting from the centre and extending it upwards and outwards past the outer corners. This will not only help you achieve a wide-eyed look but one that's also lifted at the edges.
Don't Forget Your Lower Lash Line
Adding mascara to your bottom lashes will also help to open up your eyes. Similar to how you'd apply mascara to your top lashes, concentrate the product at the lashes in the centre. But this time, hold the wand vertically and draw downwards. This will help ensure you get every last lash for maximum impact. Adding a little eyeliner in just the centre of your lower lash line will also help to enhance a round, open shape.
Image Source: L'Oreal Paris