Marc Jacobs Beauty Launch
Here's The Latest on Marc Jacobs Beauty Line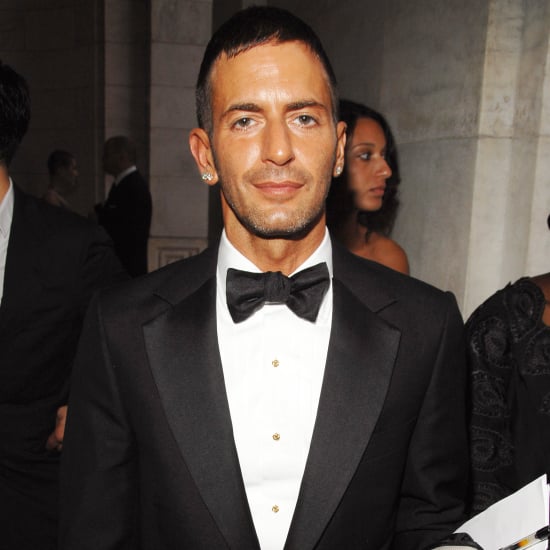 Marc Jacobs is coming out with a 122-piece makeup collection (yipee yahoo!). However, the line is in collaboration with Sephora and has an August 9th release date in Canada and America, so unfortunately there is no word yet when it will be available in the UK. But c'mon now, news like this is simply too exciting not to talk about, so here goes:
The range is called Marc Jacobs Beauty and contains the whole shebang of bright (you won't find any nudes here) makeup products that include everything from concealer to nail varnishes. The colours and textures were inspired by Jacob's home, his tattoos and his favourite movies. For example, the eyeliners, lash glitters and gel crayons are referred to as 'Blacquers' after his black laquer table, and apparently he was 100 per cent hands on throughout development.
He told WWD, "We spent a lot of time developing materials and choosing the colours. . . the colour palette tells a story and that story is based on a spirit. I chose different types of characters, such as an ingénue." He also talks about his blusher called 'Shameless' saying, "Whether it's wearing a lace dress with a pair of boxer shorts or whether it's taking off my clothes for a magazine or whether it's admitting to my flaws or having a hair transplant, I'm not ashamed of what I do. I haven't done anything wrong. And I'd prefer to be honest because I sleep better at night."
And such is why we love MJ as much as we do. The man just goes for it. Apparently, he had some serious celebrity feedback on his prototypes too. Sofia Coppola, Rachel Feinstein and Kim Gordon put in their two pence and Sophia wore his makeup to the Met Gala — how sweet! I'm certainly excited to see the line and test it out — are you?