Marc Jacobs Launches New Scent Honey
Marc Jacobs Celebrates His 50th Birthday With A New Scent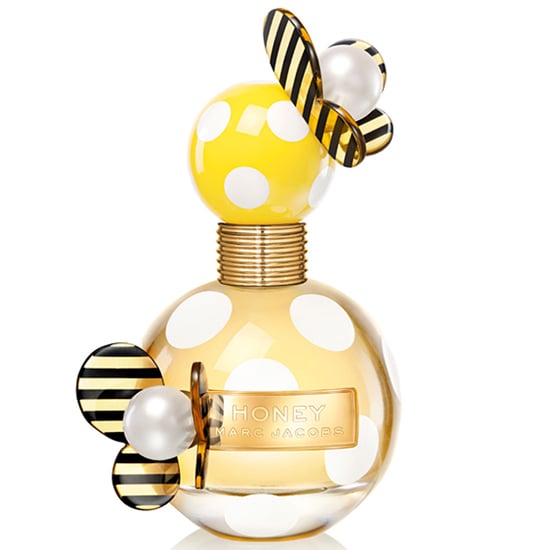 Happy 50th to designer celebrity Marc Jacobs! Not only should he feel accomplished about what he's done thus far in the fashion world, but he is getting ready to launch a makeup range with Sephora, whilst also gearing up for the Summer release of his brand-new fragrance, Honey. The scent follows Daisy, Dot and Lola, his other three scrumptious scents, yet this one is for sure the sweetest of the bunch. Mixed with notes of green pear, peach, vanilla, mandarin, orange blossom, woods, honeysuckle and honey, it will appeal to your warm and sugary Summery sense. The bottle is also quite seasonal, featuring a black and gold bee that sort-of resembles a butterfly and on-trend black and white dots.
The fragrance was created with the perfume house Firmenich and falls under the Coty label. In a press release, Coty describes Marc Jacobs Honey as, "The height of irresistible charm."
Honey will be available this July in three sizes of an Eau de Parfum, along with a shower gel and body lotion. The ad campaign is pretty subdued this time around showcasing the chic bottle, as opposed to model or friend/celebrity of the designer. So tell me, now that you have all of this intel, does Honey have your senses buzzing about?