Marchesa To Design Makeup Collection For Le Métier de Beauté 2010-01-19 06:10:00
Marchesa To Design Makeup Collection For Le Métier de Beauté
Ever since I had an extravagant makeover at the new Le Métier de Beauté counter in Liberty, I've been in awe of their creamy foundation, biscotti scented glosses and their intensely pigmented shadows and lipsticks. Although I don't always go for the obvious bright green and blue hues, I'm obsessed with Alexandrite, a metallic plum that makes my hazel eyes pop!
Apparently, the fashion house Marchesa, which is headed by Georgina Chapman and Kerin Craig, are equally enthralled with the luxury brand. In fact, LMDB is scheduled to do the makeup for the February, 2010 Marchesa New York Fashion Show, and they will also replace NARS as the sponsor. Additionally, Georgina is creating a mini-collection due out in 2011. Now she can personally customise the colours that she wants used on her runways!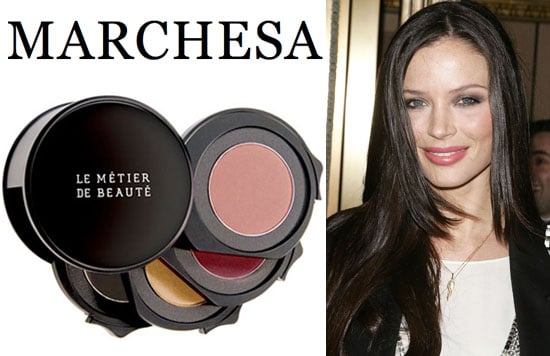 I've always loved when fashion and beauty collide and this kind of collaboration is truly exciting for both brands. I see big things in the future for Le Métier de Beauté. The once quiet, but extremely high quality range that can count Victoria Beckman, Christina Aguilera, Eve, and Nelly Furtado among their fans is sure to explode once the buzz of this beauty company gets out. Have you tried any LMDB products yet? If so, what did you think of them?