Marks & Spencer Summer Beauty Box
This Isn't Just Any Beauty Box, It's the New M&S Summer Beauty Box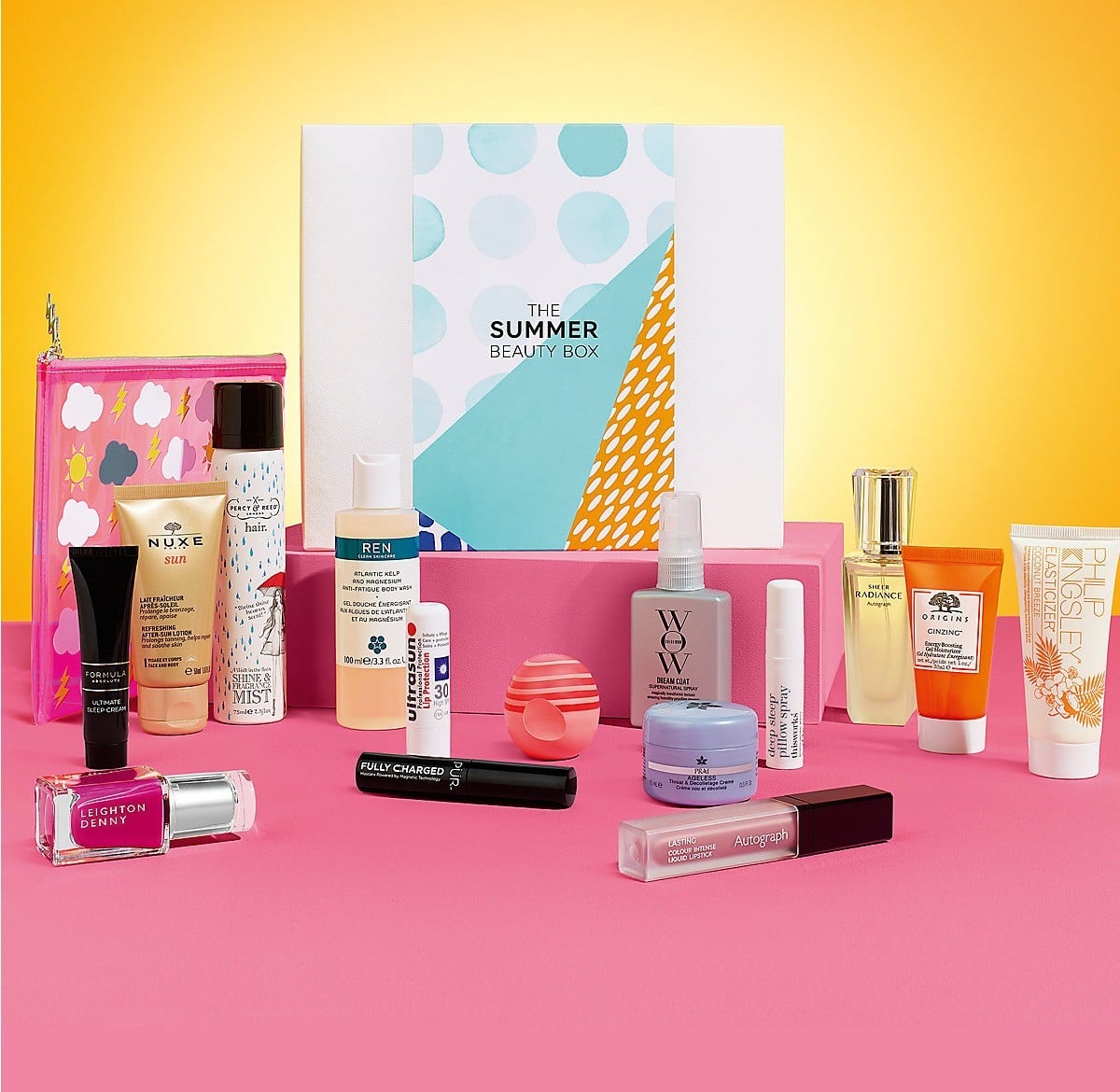 The arrival of a new Marks & Spencer beauty box is like Christmas for any beauty fan, and this Summer's offering is a particularly excellent little number, with the retail value of the products inside totting up to £135. We're predicting an instant sell-out, so you'll need to move fast to snag one. So what's actually in the box?
A lot of beauty boxes give you teeny-tiny samples that last for one application, but M&S has always been really generous, and some full-size products are included in this box. We've got our beady eye on the Ren Atlantic kelp and magnesium antifatigue body wash, and if you're in need of a new perfume, you also get a 30 ml bottle of Autograph Sheer Radiance eau de parfum. There's a This Works pillow spray, too, so spritz away if you've been struggling to get off to sleep recently.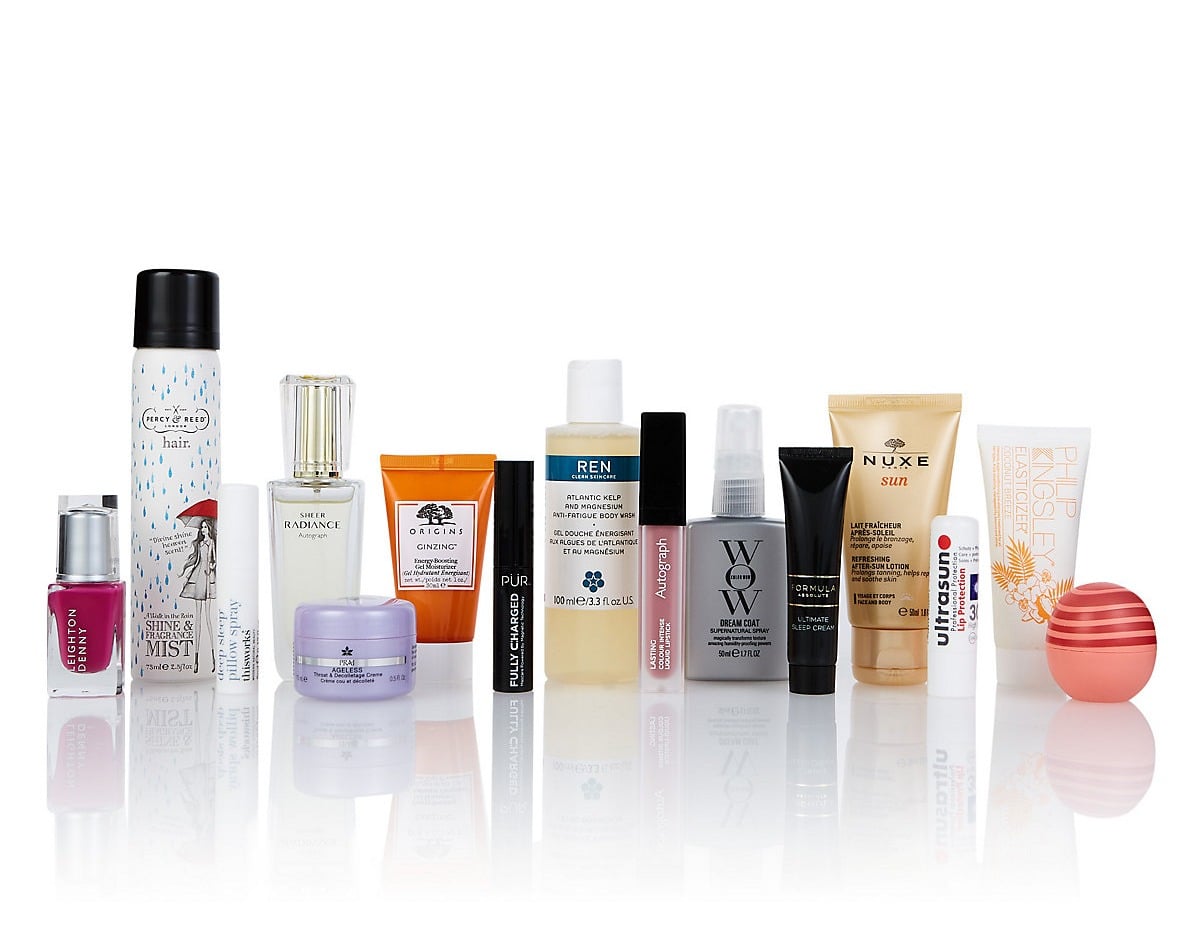 Makeup-lovers won't be left disappointed either. We're big fans of the Autograph range, and in the box you'll get a lasting colour intense liquid lipstick and a sample-size mascara, as well as a gorgeous pink Leighton Denny nail polish. If that's not enough to tempt you to part with your pounds, they've thrown in a makeup bag, too. Samples can always be a bit of a mixed bag, so we recommend buying alongside a pal and swapping and changing with them for the things you love, that way you're both winners!
The full contents:
1x 12 ml Leighton Denny She's in Fashion nail polish
1x 50 ml Nuxe Refreshing after-sun lotion
1 x 5 ml PUR fully charged mascara powdered by magnetic technology
1x 100 ml Ren Atlantic kelp and magnesium antifatigue body wash
1x 30 ml Origins Ginzing energy boosting gel moisturiser
1x 15 ml Prai Ageless throat and décolletage crème
1x 50 ml Color Wow dream coat mini supernatural hair spray
1x 7 g Eos active pink grapefruit with SPF 30
1x 4.8 g Ultrasun ultralip SPF 30
1x 75 ml Percy & Reed A Walk in the Rain shine and fragrance mist
1x 40 ml Philip Kingsley coconut breeze elasticizer preshampoo conditioning treatment
1x 5 ml This Works deep sleep pillow spray
1x 30 ml Autograph Sheer Radiance eau de parfum
1x 6 ml Autograph lasting colour intense liquid lipstick
1x 15 ml Formula absolute ultimate sleep cream
1x Autograph rainy day makeup bag
So how do you get your hands on one? You can buy it for £135, or be a savvy shopper and spend £40 (or €50) in store or online: then the box is yours for just £15! Be quick; they don't stick around for long.