Mauve Lipstick
Trend Alert: Mauve Lipstick
Those who love mauve-coloured lipsticks are no shrinking violets. Celebrities like Selma Blair adores Serge Lutens Refillable Lipstick in Mauve de Swann and Sharon Stone favours La Prairie Cellular Luxe Lip Colour in Mauve Glow have revealed that their go-to lip colours are muted shades that fall somewhere between lavenders and dusty roses. Mauves look great on most skin tones so don't be afraid to test them out. Below are my three picks for must-have mauve lip products. What's your favourite colour lipstick to wear during the Summer?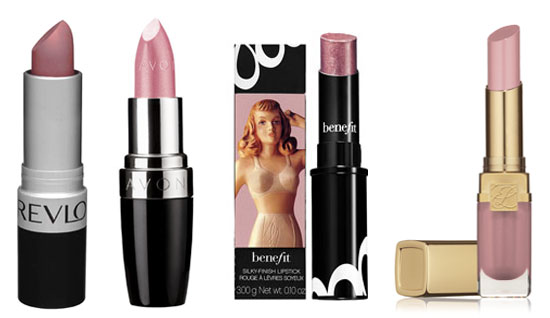 I love Revlon Matte Lipstick in Mauve It Over (£7.13) because it has a velvety, shimmer-free finish. The colour is rich, it glides on smooth and it looks smashing when paired with a smoky eye.
Avon Ultra Colour Rich Lipstick in Frostiest Mauve (£5) is the opposite of matte! It's rich, creamy, shiny and contains flecks of glitter to create a soft metallic finish. It's also formulated with Vitamin E and jojoba to keep your lips supple and nourished.
For two more of my top mauve lipstick picks, read more.
Benefit Silky Finish Lipstick in Hug It Out (£12) is the pinkiest (rather than purple) shade of the bunch. The coverage is sheer, it's packaged in a slim tube and has an awesome lip-friendly slanted tip to ensure even coverage.
Estee Lauder Pure Colour Gloss Stick in Icy Glaze (£14.68) also has a slim packaging. This colour is also sheer, but has an incredible sheen even though there's only a hint of sparkle. The texture is light, smooth and I've always been a fan of the light, sweet, floral Lauder signature lip product scent — enjoy!