Maybelline Tattoo Studio Brow Tint Pen
Maybelline's New Microblading Eyebrow Product Only Requires $10 and Zero Pain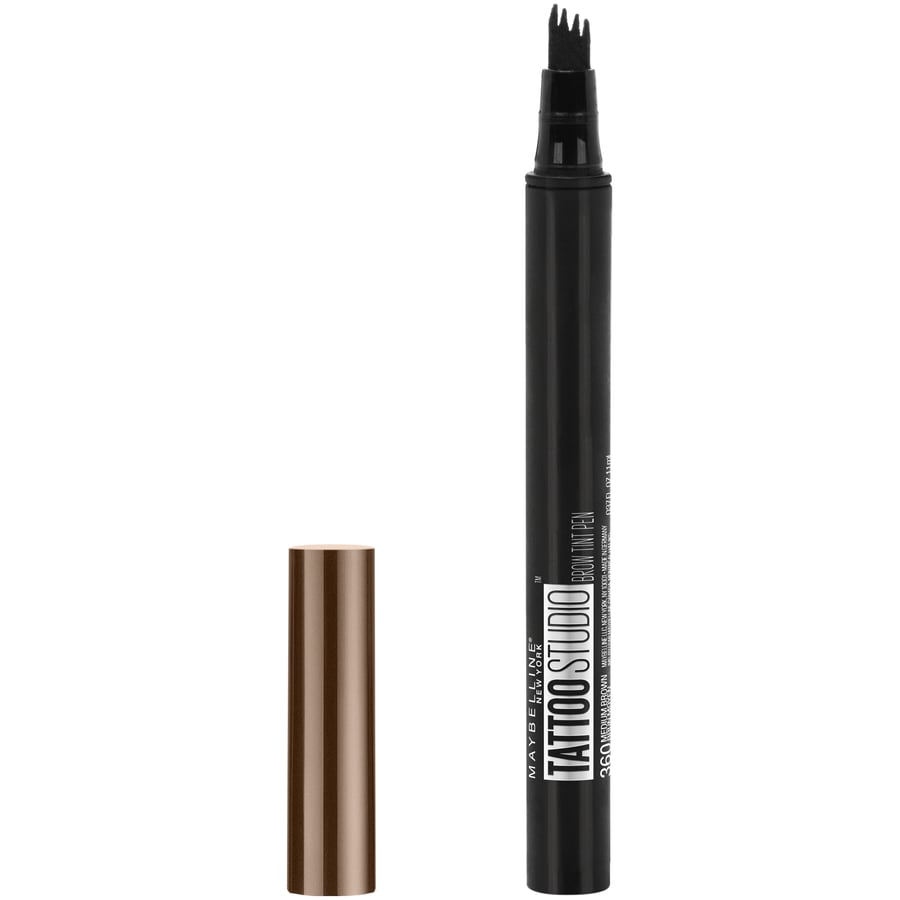 Source: Courtesy of Maybelline
Sparse eyebrows, consider this our final farewell. While many people have splurged on microblading, others have stuck it out with our beloved brow pencils in the hope that one day they may magically create the microblading effect, and soon, our prayers will be answered. Maybelline recently announced a microblading product in the form of an eyebrow pen, and can you tell we're freaking out?! The Tattoo Studio Brow Tint Pen will be available nationwide at retailers on June 1 for just $10. It's available in four shades: Blonde, Soft Brown, Medium Brown, and Deep Brown.
Similar to microblading, which is semipermanent, the Maybelline pen gives brows a filled-out look for up to 24 hours, and the brand describes the appearance as "smudge-free" and "transfer-free" — hello, windy beach days with perfect brows. However, unlike microblading, there are no needles necessary, which makes this product an absolute win in my squeamish book. The brand recommends applying the pen to clean brows "using gentle, upward strokes."
Allure reports that the pen first popped up in the beauty world when Singapore-based vlogger Tina Yong posted a video of the pen last month, but it was nowhere to be found in the US. Soon, we'll be able to get our hands on this game-changing product.