Men in Make-Up, Guyliner Eyeliner For Men, Indie Boy Bands, Russell Brand, The Horrors, The Libertines Boys in Black Eyeliner
Guyliner, Manscara...The Boys Are Back in Town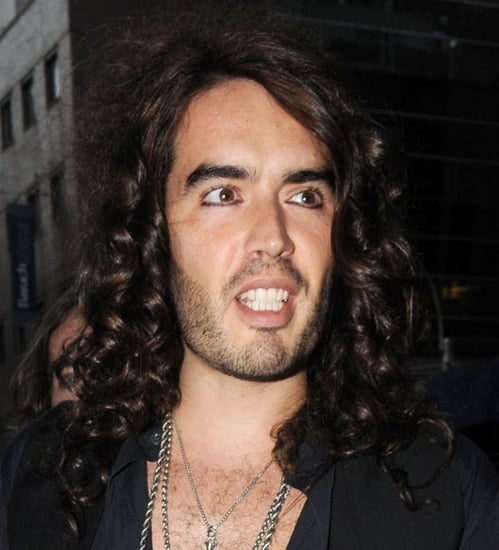 Boys in bands and indie men have been stealing our black eyeliners and smudgy kohl pencils for a while now – whether they're heading to a festival or just hanging out in Camden. The voice of middle England, aka The Telegraph, may be expressing subdued shock at the new 'guy-liner, man-scara' trend, but edgy London boys have been rocking the makeup look for the past few seasons.
British bad boy, Russell Brand is often photographed in eye makeup, although he covered up in dark glasses, for a night out at Boujis, last night. While Pete Doherty, The Killers' singer Brandon Flowers, The Horrors, and The Libertines, all regularly rock out in dark eyeliner and sometimes chipped black nail polish.
Today, everyone's talking about the launch of Guyliner, (£6.50), Just read more
Guyliner is a black kohl pencil specifically designed for men, to make their eyes look bigger, or for a grunge-inspired rock look. Now I'm not sure why men need a specific eye liner all of their own, but I'm tempted to buy it for Mr Bella, just because of the name. The cosmetics brand, Taxi are also bringing out a concealer and lip balm, for men, later in the summer – all stocked at Superdrug.
Peter Kelly, the creator of Taxi's range for men, told The Telegraph, "We've developed essentials any guy would borrow from his other half. It's about subtle make-up rather than wanting to create the drag queen look."
Thing is, most of the cool, indie boys I know love to wear drag now. Plus, surely the whole point of a man wearing makeup (as oppose to just using good skincare), is to push the boundaries of what is and what isn't acceptable. Surely as soon as eyeliner...sorry...Guyliner, becomes the norm, then the boys in bands will have to find something else to draw attention to themselves.
Maybe Sophie Ellis-Bextor style rainbow false eyelashes, or catwalk-cool glitter on the eyelids, perhaps?