Men are Real Skincare Beauty Addicts. German Men Spend 30 Thirty Minutes a Day on SkinCare Regime, More Than Women. Man Makeup
Men are Real Beauty Junkies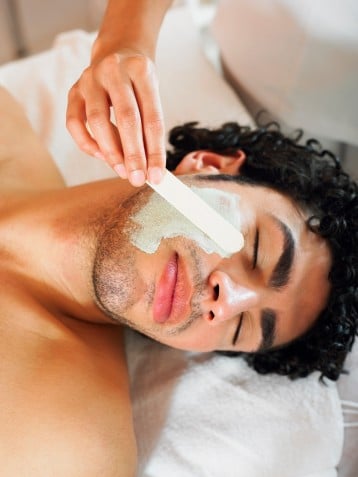 While British men have been experimenting with makeup lately – cue the launch of guyliner and manscara – it seems in Europe men are getting back to basics with their skincare.
While your opinions are divided about whether you like makeup on men, or not, it goes without saying that we'd all like our men to have good skin.
But, somewhat surprisingly, it's German men, in particular, who are addicted to their lotions and potions. WWD reports that in an online survey, it was found that German men spend, on average, thirty minutes a day on their daily skincare routine.
The VKE's (the German Association of Cosmetic Producers) Martin Ruppmann says the figure exceeds the average German woman's 26-minute daily routine, from a 2007 study.
Two-thirds of the men polled regularly use skin care products, while a whopping sixty percent use a fragrance. The average man surveyed has four different bottles of scent, in his bathroom, but typically only uses three of them.
"We predict that the market for men's care and beauty products will double it's volume in the next year." Christina Heinz, head of research for the Burda Community Network, who conducted the survey in conjunction with the VKE, in Germany, tells WWD.
We can't really complain about a man with good skin who smells great, can we? I guess that it's just when your man starts to hog the bathroom, that the problems may occur. Gentlemen, take note.