Michelle Obama Makeup
How-To: Michelle Obama's First Lady Makeup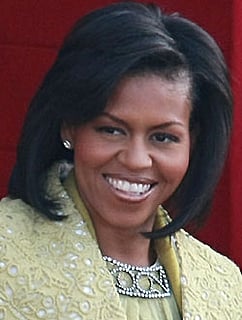 I've just heard that Michelle Obama's hairdresser, Rahni Flowers who won't move from Chicago to Washington DC for her. Oh well, it looks like her makeup artist and dear friend, Ingrid Grimes-Myles, will stick by her side no matter where she goes.
At yesterday's historic inauguration, Ingrid created a polished and demure look for Michelle's first official appearance as America's 44th first lady — and much like Michelle, the ceremony was spectacular.
Don't forget to check out even more coverage on the 2009 inauguration throughout the entire Sugar Network.
To find out what products Ingrid suggests to get Michelle's makeup look, read more.