Michelle Peck Facial, Madonna Skin, Gwyneth Paltrow Skin, Eva Longoria Skin, Jennifer Lopez Skin 2009-11-16 06:10:00
Want To Look Like Madonna, or at Least Have Skin Like Her?
Just like our bodies need oxygen to be healthy, our skin does too. Enter Michelle Peck, facialist to Madonna, Gwyneth Paltrow, Jennifer Lopez and Molly Sims (just to drop a few names). She started off as a masseuse, however, her career really began to take off when she connected with skincare brand Intraceuticals and began putting her own healing touch on their oxygen treatment called Intraceuticals Infusion.
Those who have experienced Michelle's work, just can't stay away, and I can understand why. After speaking with her at length, not only did I find her to be open, kind and warm, but she is also overflowing with depth, compassion and perspective. Her time spent with famous faces (ehem, she's been on two world tours with Madonna where she gave her a treatment before every single show) has not jaded her one bit. In fact, she is more concerned with the Earth, the human spirit and her charity of choice, Raising Malawi, than with outer beauty.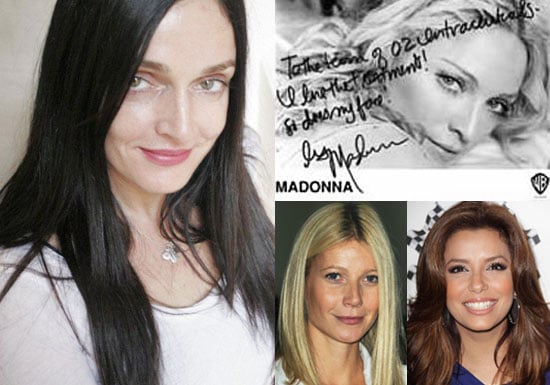 To learn about the technology behind Intraceuticals treatments, where you can get them in the UK, plus for more about my exclusive interview with Michelle, just read more.
Intraceuticals came to the US about six years ago from Australia and is now available in over 35 countries. Michelle decided to come on board with them and eventually become their spokesperson because she saw something unique in their technology. Never before has there been a brand that combines 95% hyaluronic acid (the connective tissue that keeps skin lubricated and cushioned aka, young looking) mixed with hyperbaric pressure (oxygen under pressure) and 5% of vitamins A, C, E, aloe vera and green tea extract.
Keep in mind that plumping products/treatments like restylane and juvederm are forms of hyaluronic acid, but, you need to inject them into the skin because of the large-sized molecules. However, combined with the hyperbaric pressure, the Intraceuticals molecules are small enough to be driven into the skin with a machine that looks like an airbrush gun.
The entire treatment takes about an hour and are recommended to be done in a series of six every seven to ten days. After that, monthly maintenance is suggested. Sessions with Michelle are £325 each, but can go as low as £150 with other estheticians. Celebrities are so passionate about these treatments because there's no redness afterward, so you can put makeup on within 15 minutes. The end results are instant, but long term results are even better as it helps to minimize pores, tighten, firm, and hydrates the skin at the deepest level. Hey, if Madonna has been a fan for over four and a half years, there must be something to this! And if you want what Madge is having, ask for the Rejuvenation Treatment.


You must travel so much for work, how do you keep your skin looking good? I love serums because they penetrate deeper into my skin than creams.
What's your advice for keeping your skin young and healty? I'm big on staying out of the sun. Some of the most damaged skin I've seen in the world is sun damaged skin. I also use my treatment on the hands, necks and chest.
What's your favourite product? The Opulence Line Wand is great for under eye circles, and the Clarity Line Wand helps dry out blemishes really well.
What other skin care products does Madonna use? Atoxlelene Wand, Eye Gel and Blue Hydration Gel (which is rich in hyaluronic acid). The products support the treatments, but they aren't meant to replace your favourite product line. You can use whatever products you like in addition to ours.
What's your philosophy on beauty? Beauty truly comes from within. I'm very involved in Madonna's charity, Raising Malawi and have been to Malawi often. I find that helping others brings you personal happiness and inner beauty.
Where To Find Intraceuticals Treatments in London:
Although it's not the same as meeting Michelle in person, you can get Intraceuticals treatments at Beauty Works West, Fabiola Face Spa (on the King's Road), The Chelsea Day Spa.
Simply click here for other locations in the UK, and, check out these more budget friendly places for oxygen facials.