Miranda Kerr Kora Organics Now Available in United Kingdom
Now You Can Buy Miranda Kerr's Beauty Products in the UK!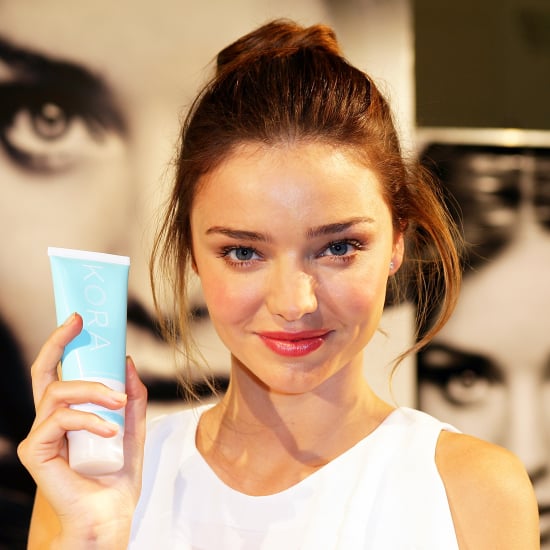 Those from the United Kingdom can finally rejoice as we don't completeley have to give up hope of looking like Miranda Kerr. OK, well, maybe we won't look exactly like her, but our skin can have the same texture and glow, right? The Australian beauty's skin care line, Kora Organics has just become available online here ranging in price from £32 — £45. The collection was launched in 2006 and is described as,

"A reflection of my passion for living a healthy, organic lifestyle. I wanted to develop a range of products that bring together the very best in skincare ingredients that are designed to nourish, replenish and hydrate the skin. The KORA Organics range is exactly what I wanted for myself but was unable to find anywhere in the world. The products represent my healthy/balanced lifestyle, my beliefs and love of organics."
All of the ingredients are sourced in Australia and the products are also produced there. Everything is Eco-Certified and are free of toxic chemicals, whilst also making sure that nothing is tested on animals. Shop each of the four products, plus the group kit below!