Mischa Barton Hair 2009-02-03 09:00:00
Beauty Byte: Mischa Barton Is Both Stylish and Stunning
Is Micha Barton the next comeback kid? It seemed like she was falling under the radar after her O.C. days, but we've been seeing a lot more of her recently with the launch of her new Alice band collection, handbag range and appearances in Paris for the 2009 spring/summer haute couture fashion shows.
In beauty news, I've just heard that she has been named as the face of Herbal Essences. The delectably smelling hair care company is getting ready to release ten new and improved variants of shampoos, conditioners and masks. If you're wondering what Mischa's favourite is, it's called Hello Hydration! "I've been using Hello Hydration with coconut and orchid extracts because my hair's fine and it can get a bit dry, so the fact that it boosts the moisture in my hair is great for me. I just love it."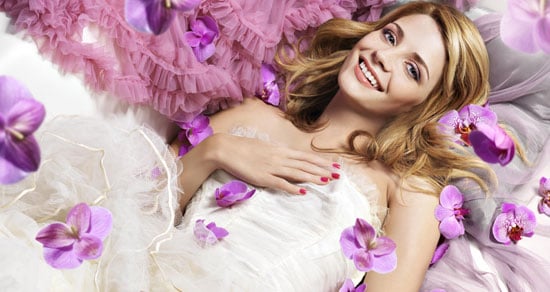 Mischa really seems to be using her head to get ahead these days and with those beautiful extensions, I can see the draw. To see more images from the ad campaign and to find out if Mischa is more of a bath or a shower girl, read more.
When asked if she spends hours in the shower or if she's more a quick dip kind of girl, Mischa replied:
"On a daily basis, I usually have to be pretty quick because I work so much, but I make sure that I enjoy even that short time to myself. Then when I do have more time, I'll definitely get into a proper bath. I love escaping to a good bath surrounded with candles and lovely scent to make it even more relaxing!"