Mizon Snail Wrinkle Care Sleeping Pack Review
Snail Mucus Is the Secret to My Hydrated Skin During Winter
As POPSUGAR editors, we independently select and write about stuff we love and think you'll like too. POPSUGAR has affiliate and advertising partnerships so we get revenue from sharing this content and from your purchase.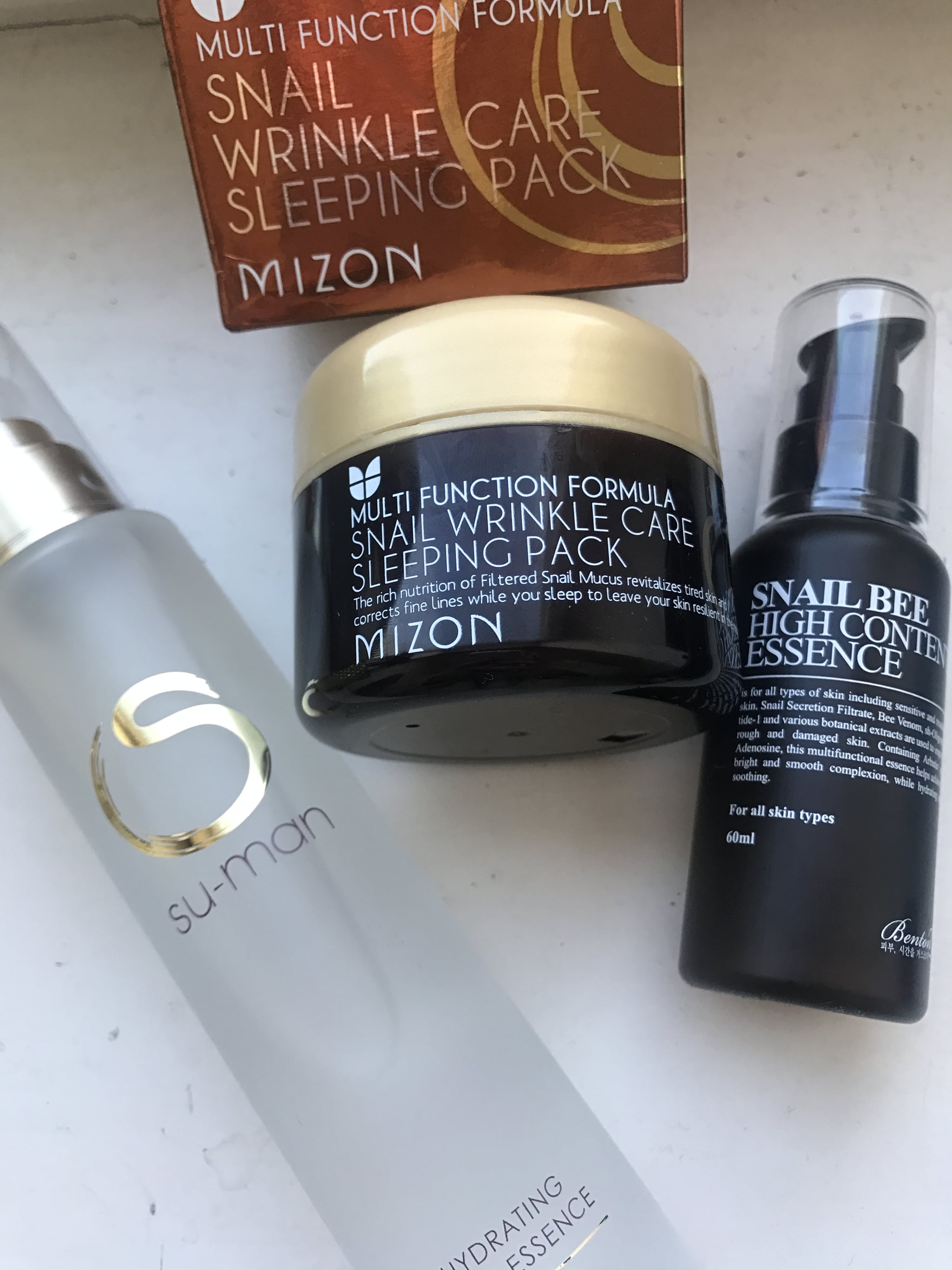 I'm not good in Winter, and neither is my skin. Give me sunshine (and a high SPF), fake tan, and sun-kissed natural makeup any day. But this isn't about my general dislike for the snowy season, it's about my skin's hatred for it. When temperatures drop, my skin gets drier than dry, and my foundation gets horribly flaky. Worst of all, my skin gets itchy and irritated. By 2 p.m., it's incredibly uncomfortable and no amount of spritzing my favourite mists can cure it.
This was until a K-beauty saviour came into my life: Mizon Snail Wrinkle Care Sleeping Pack (£21). If you're new to snail products, don't be alarmed. Ingredients derived from snail slime are incredible in skin care, they don't smell horrible,and they can be cruelty-free. The Mizon cream contains snail secretion filtrate (full of hyaluronic acid, copper, and proteins), which helps cell renewal. There's also shea, olive, and honey in the cream to hydrate and nourish.
I've tried a few other snail K-beauty products and saw good results, so I picked this up during a TK Maxx haul (I've just let you in on my secret to finding discounted K-beauty products). I used the snail sleeping pack for the first time in Spring and loved it, then I moved and it sadly got lost in my embarrassingly big skincare stash. I rediscovered it recently, while rummaging through said stash in desperation to find a richer night cream. I slathered this on, and the next morning (after rinsing off with Glossier Jelly Cleanser (£15) and applying day creams as normal) I looked like a moisturised goddess. Maybe minus the goddess part, but I was hella moisturised! Since rediscovering this gem, I've used it every other night for three weeks and have barely worn foundation since. Not to be dramatic, but I don't know how I lived without it.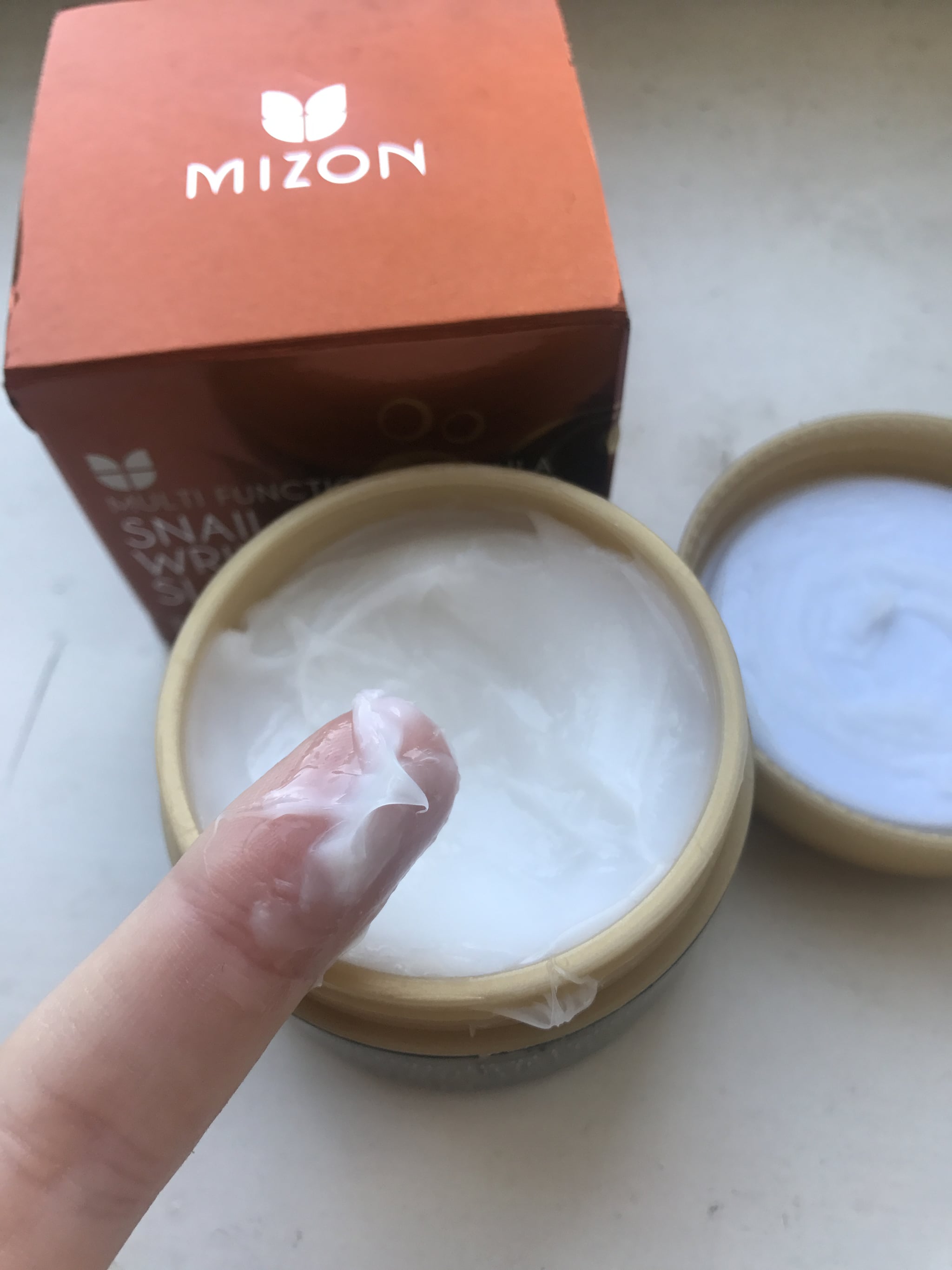 It keeps my skin superhydrated without clogging my pores and causing breakouts. Due to its very thick consistency, my advice is to take your makeup off and double cleanse as soon as you get home (this is a pretty good habit to get into rather than waiting until bedtime!) Then apply a layer, and let it soak in all evening before bed, so it isn't sticky on your pillow. If you're feeling superfancy (or dry-skinned), use an essence before applying the cream. My favourites are Su-Man Rehydrating Toning Essence (£38) and Benton Snail Bee High Content Skin (£20).
Here's a photo the morning after using the sleep pack with nothing but moisturiser for good measure.