More Bella Swan Beauty Scoop From Breaking Dawn!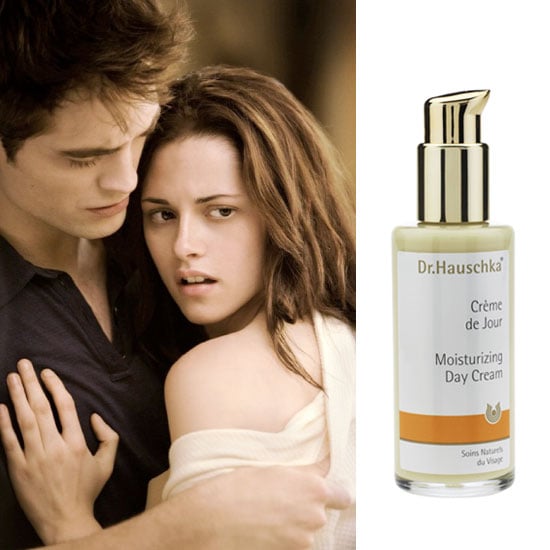 Want to know how Kristen Stewart's makeup artist on Breaking Dawn Stacey Panepinto kept the soon-to-be vampire's skin looking soft, smooth and radiant in the film? Believe it or not, she swears by one amazing product from Dr. Hauschka called Moisturising Day Cream (£39.95). She told the brand,

"When Stewart's makeup needed a pick me up, I dabbed Dr. Hauschka Moisturising Day Cream on her forehead, cheek bones and cheeks to refresh the makeup and keep her skin glowing."
I don't think there's any doubt how amazing Kristen's milky white, pore-less porcelain skin looked throughout the film, so this product, which contains soothing and calming extracts of anthyllis and witch hazel must be incredible. I can't wait to test it out on my own skin which can get red and dry at times. Check out even more from Stacey Panepinto regarding Bella Swan's bridal makeup in the movie here!