Nail Expert Leighton Denny Gives Nail Tips
A Nice Little Chat With Nail Expert Leighton Denny
Nail trends have become big business in the beauty world. From metallics to nail art, neons, and pointy shapes, we've seen it on all A-list celebrities like Rihanna and Katy Perry. Over a cup of coffee and some nail varnishes, I caught up with nail expert and business owner since 2005 Leighton Denny about nail trends, his influences, and what's next for him.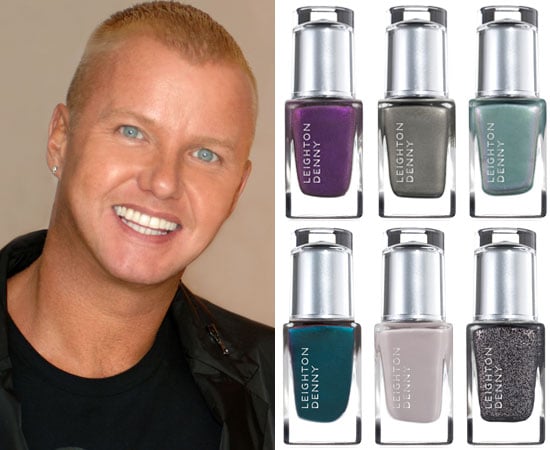 On what gets him most excited about nails and what he predicts will be the next trend: Celebrities are really leading the nail art trend, making nails the focus of their outfits, trying ever more exciting designs and colours, which I think is fantastic. The next big thing will be holographic nails, creating 3D images for a real statement. Nails are going to be even more outrageous this year.
On where he draws his influence to create new nail shades and products from: Every season, I take inspiration from the places I've been, people around me, and, of course, the latest looks and trends from the catwalks. When I was in Milan, I loved all of the gelato emporiums. All those beautiful pastel shades and bright colours inspired me, and I wanted to incorporate them into a collection, so I did! The easiest way to translate a trend to your look is by trying a new nail colour; it immediately makes you feel polished.
On his favourite and least favourite aspects of the nail business: My favourite aspect is definitely the creativity that I see, especially with new talent coming through all the time. I don't really have a least favorite aspect as I really enjoy working in the beauty industry. I'm constantly learning and thinking of new products and concepts.
On what's next for the brand: Leighton Denny Expert Nails will continue to be at the forefront of the nail industry, with on-trend colours every season and professional products for home use. I've also launched a group of at-home, self-tanning products called Sun-Believable. I'm interested in all aspects of the beauty industry, not just nails.