Natalie Portman is the new face of Dior Beauty
Natalie Portman Is The New Face of Miss Dior Cherie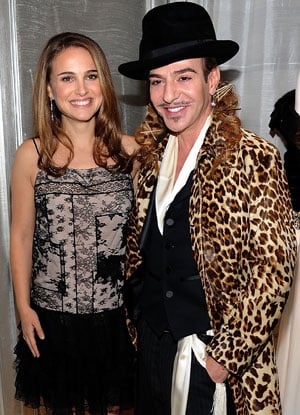 As though being smart, beautiful and successful aren't enough, Natalie Portman can now add model to her list of accomplishments. The lovely Israeli-American actress has just been named the new face of Miss Dior Cherie Fragrance and her first assignment will be starring in print and TV adverts.
Sophia Coppola is shooting the TV campaign and Natalie jokes about her co-star saying, "I felt like a big old cougar. He's, like, 20." Apparently, the TV ad also features a white swan which Portman says "It's subliminal advertising for my film," referring to her new ballet movie Black Swan.
This is the first time that Natalie has ever collaborated with a beauty brand and she seems very enthusiastic about her new gig. Are you excited for the campain to be released next year?