Neutrogena Acne Mask Review
This New Acne Mask Could Be the Answer to All Your Skin Woes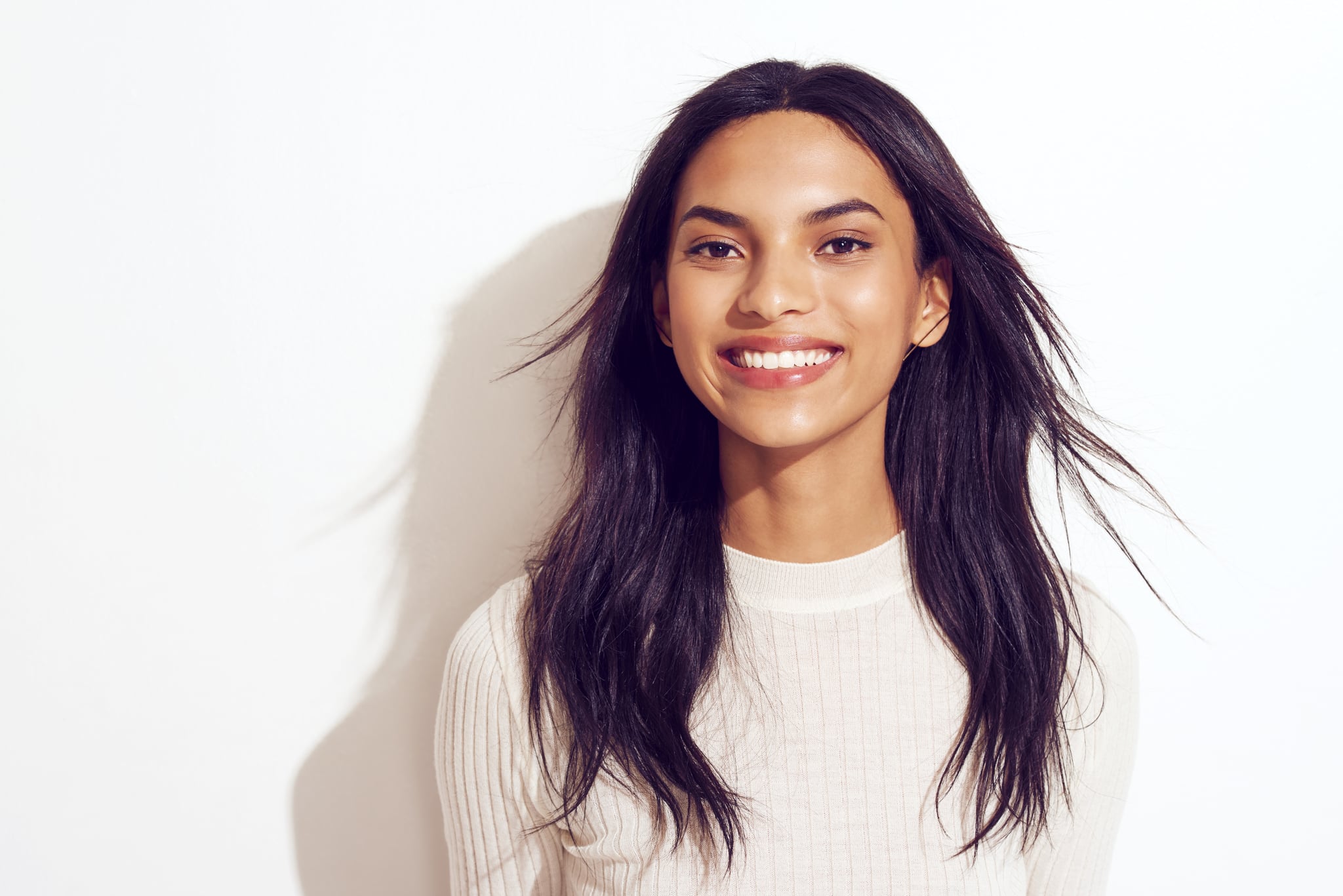 Anyone who's ever had to deal with problematic skin knows how hard it can be. I can't even tell you how much money I have spent on supposedly "miraculous" skincare products. Acne and spots can have a serious effect on self confidence, even leading to depression. Although 80 percent of people aged 11 to 30 are affected by acne, society's search for perfection has resulted in a surge of photoshopped pictures, leading us to believe that we are alone, and at times even abnormal. Fortunately, more and more celebrities and influencers are using their platforms to show that they too are affected by breakouts. Em Ford, the British blogger behind that incredibly moving #YouLookDisgusting video, is one of them, and she recently teamed up with Neutrogena for the launch of their new product, a revolutionary acne mask like nothing you've ever seen before.
Although I was fairly sure this would be another pointless gadget, I couldn't help but be curious and decided to give it a go.
What Is it Exactly?
The Neutrogena Light Therapy Acne Mask (£60) is "a wearable LED device that delivers red and blue wavelengths deep into the skin to disrupt the acne cycle." LED therapy is a treatment that numerous dermatologists recommend in order to treat mild to moderate acne, but regular appointments can be incredibly pricey and aren't even an option for most of us. By creating this mask, Neutrogena has turned an expensive method of treatment into something that is affordable, and even better, something we can do in the comfort of our own home. As Em Ford explained to us, "One of the things I really liked about the Visibly Clear Light Therapy Acne Mask, is how it takes an expensive, often unaffordable method of treatment for acne, and gives the real opportunity to try and use it from your own home at an affordable price point." However, it is worth noting that at-home light treatments are of lower intensity than the ones administrated in a doctor's office.
How Does Light Therapy Work?
The science behind this product is actually fairly simple. When the blue light reaches the oil glands that are found in the skin, it activates compounds that kill the bacteria. The red light reduces the production of inflammatory molecules and shrinks the sebaceous glands, thus reducing the amount of sebum produced. Used together, those lights are the perfect instrument to treat acne.
How Do You Use it?
This mask is incredibly easy to use. After cleansing and drying your skin, put it on like you would a pair of sunglasses, plug the cord into the activator, and switch it on. It will automatically turn off after a 10-minute treatment, and you'll then be able to carry on with your skincare routine (I personally like to use the Embryolisse Lait-Crème Concentré Moisturiser (£20) as I find that the lights leave my skin feeling a bit tight). To see the best results possible, it is recommended to use the mask every day, and Em Ford has found the perfect way to introduce it into her routine, telling us "I keep my mask on my bedside table, and usually wear it for 10 minutes each night whilst browsing my phone. That way I always see it when I plug my phone in, and it reminds me to use it."
Does it Work?
I'm not going lie, I was really sceptical when I first put it on. I had previously tried a similar product which didn't have any effect whatsoever on my skin. However, I was rapidly proven wrong. After a single week, my skin started to clear out, and my breakouts totally changed. The few pimples that were still coming out weren't as big as they used to be, and they would disappear in a day or so. I also stopped getting those very painful, under-the-skin cysts, and haven't seen a whitehead reaching the surface in weeks. Recently, my boyfriend very sweetly commented on the fact that my skin looked much clearer, and I have even stopped wearing foundation on some occasions. Waking up and looking in the mirror isn't as scary as it used to be, and my confidence has very much been boosted! Em Ford suggests you "take photographs of your skin at least once a week — that way you can look back in three months and see a true representation of progress!"
My Overall Thoughts
The Neutrogena Light Therapy Acne Mask has become a staple for me. It is incredibly practical and easy to use, and I can honestly say that it has totally changed my skin. The only downside I could find is that it cannot be charged, which means that new mask activators (£15) need to be bought quite regularly (one activator contains 30 treatments). But if that's the price for clear skin, I am more than willing to pay it.