New Jo Malone Vanilla and Anise
Coming Soon: Jo Malone Vanilla & Anise
Due out 1st September is a brand-new exciting scent from Jo Malone. I always get especially giddy when they have a new launch because this brand has yet to let me down. I love that you can layer their scents, so I almost look at it as an opportunity to create something just for me, using a mix of their colognes as a base. However, I can't say that I'm totally surprised that Vanilla & Anise is incredible enough to fly solo.
The scent isn't overly sweet like vanilla product can sometimes be. In fact it's much creamier and warmer than you might expect. It was inspired by the delicate and amazing vanilla orchid, and is intended to take you on an escape to the special time of year in Madagascar where vanilla orchids bloom. The fragrance has been blended with bergamot, neroli, wild fennel flower, star anise, oleander, tuberose, tonka bean, frangipani, white amber, vetiver, vanilla bourbon absolute and a touch of spicy clove to give it heart and depth.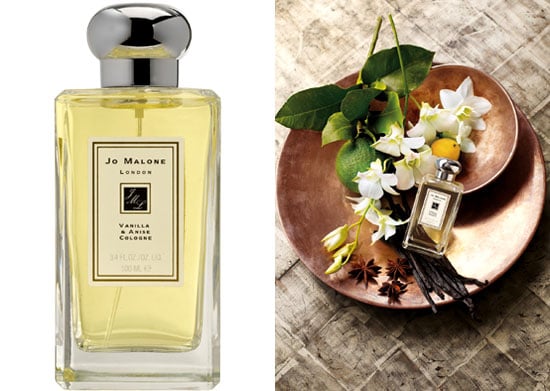 Also, their flagship store on Sloane Street is celebrating its 10th anniversary, so if you're in the neighborhood, pop in the shop between the 14th and 20th of September to experience a free hand massage, vanilla champagne, tea and petit fours. The cologne will be available in both 30ml and 100ml sized bottles selling from £32 - £64. What's your favourite Jo Malone scent?