New Kate Moss Dior Addict Lipsticks Have Launched!
Are You Excited About The New Dior Lipsticks?
Man, it's definitely hard for me to get super excited about anything Dior lately because the whole scandal with John Galliano is still lingering in my mouth. Antisemitism is just something I can not swallow. However, an educated and mature woman like myself does know that he has nothing to do with Dior Beauty, so I am allowing myself to get ever so slightly intrigued by the launch of their new lipstick range. This collection had gotten some crazy buzz. Once the news broke that Kate Moss was going to be the model, and the 90 second commercial was released, my interest certainly was piqued. Now, the lipsticks are finally available!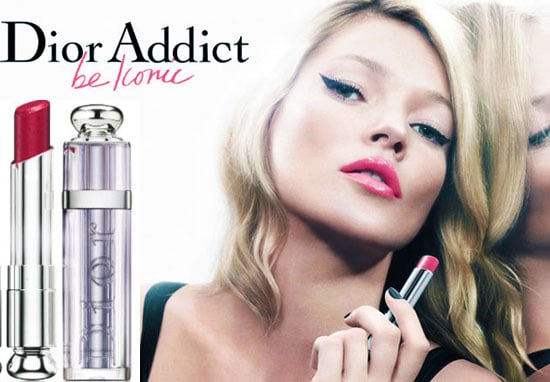 The range consists of 44 shades and three styles: Rock Icon, Glam Icon, and Doll Icon and they contain 25% less wax than classic lipsticks. Also, the gel content has been increased too, to give you a really shiny, smooth and slightly more sheer pout than you might expect. Kate is wearing a pink shade called Diorkiss in the advert, and now you too can own it for £22. Currently Selfridges has the exclusive until the 11th of April when they'll be available nationwide. Will you be checking them out soon?