New Makeup Tricks For Getting More Out of Your Products
5 Beauty Products You Should Totally Misuse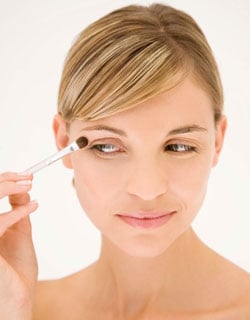 I intentionally misuse makeup every day. In fact, when I'm not testing products, my regular beauty routine consists of at least three cosmetic items that I use for something other than their designated purposes. And a lot of the time, I find that I like products better and get more use out of them when I turn them to "off-label" purposes. Want to see which items in your makeup bag you should definitely try putting to other beauty ends? Then just keep reading.
Lipstick as blush — This is an old trick, but it's pretty great. Lipstick has a gorgeous translucence on cheeks that's very natural-looking. Plus, it's buildable, and deep or long-wear shades stain nicely for hours.
Lip gloss as eye shadow — If you want a sheer, shimmery wash of color on your eyes, swiping lip gloss (preferably of the less sticky variety) across your lids is easy and very pretty.
Hand salve as lip balm — Lots of lip balms dry lips out, but using a (nontoxic, of course) hand salve on your lips instead can plump them up without chapping them later. Another great balm substitute? Aquaphor, which is intensely hydrating and emollient.
Concealer as lipstick — Everyone's always looking for the perfect nude shade when it's usually sitting right in their purse. A light dab of your concealer over a neutral pink lip liner creates a sexy but not severe nude lipstick look, and because concealer is designed to stay in place, the wear is pretty good, too.
Mascara as eyeliner — You can use mascara just like liquid liner; all you need is an applicator brush.