New Nail Trends for 2012
Three Nail Varnish Newbies You Won't Want To Miss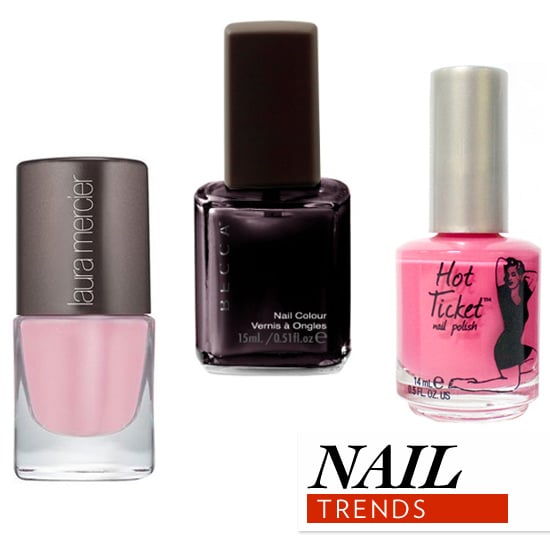 New for 2012 are three new nail varnish ranges that will have your head turning. First up, is US based brand The Balm that has recently launched a line of 30 Hot Ticket Nail Polishes (£8 each) with fun names like Pale in Comparison, Girls Just Wanna Have Plum and Don't Metal in my Business. They are about to make their UK debut soon, so for now, you can buy them here and have them shipped across the pond.
Next up is from designer makeup brand Laura Mercier. At one point in time, a long, long time ago, she did a nail range, however it has been defunct for years — until now. Just recently, she launched a range of pink polishes that sell for £12.50 each and come in lovely neutral shades that suit all skin tones.
Last but not least is Becca Cosmetics. As you know, I'm a huge fan of the brand and especially of their ultra glossy, long lasting, high-performance enamel polishes that they launched at the end of last year. This is their third three-polish launch and the jewel-toned colours are more wearable and on-trend than ever! In the new Balearic Love Collection, there's Pasa Doble, a black plum shade, Tempranillo, a deep red wine colour and Cala Blanca, a sandy camel shade that each sell for £15. Which of these brands excite you the most?