New Product Alert: Clinique Lip Collection for a Brighter Smile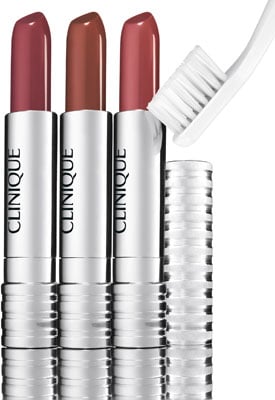 I've heard of eyeshadows making your eyes 'pop' but lipsticks that make your teeth brighter? That's new!! Clinique just unveiled its latest capsule range of lip shades (£14.50) which have been formulated specifically to make teeth appear instantly brighter.
The company said it carried out extensive clinical testing to find specific hues of lipstick that contrast to teeth in a certain way, making them paler. They promise a whole shade brighter, in fact!
The lipsticks go on sale this month and I managed to snag a couple of samples. I have to say as lipsticks alone, they're pretty great. There are eleven shades in the range, from violet to nude to red, so there's something for everyone. Each is fragrance free with in-built SPF 15.
I've yet to tell if there's a specific impact, although I would say that picking the right lipstick in general can make teeth and skin appear brighter. The one which worked best for me from this collection was After Party, a purple-infused red. Delish! The colour was beautiful and strong and friends say it did make a difference. Do you have a favourite lip colour?
Photo courtesy of Clinique