New Product Alert! Estee Lauder Blue Dahlia, By Tom Pecheux
Last night, I was lucky enough to get a preview of Blue Dahlia, Tom Pecheux's first full colour collection for Estee Lauder. And girls, it did not disappoint! The range includes rich sumptuous colour eyeshadow palettes, beautiful feminine lip glosses, and some super-sexy nail polishes, not least the Blue Dahlia nail shade itself, a divine dark blue hue (I'm already predicting waiting lists). The collection is set to land in stores from July and follows Tom's highly successful taster collection Pure Colour Night which launched earlier this month and sold out instantly.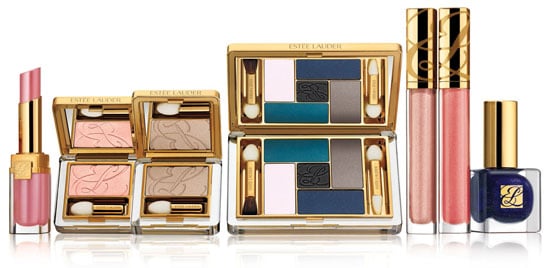 I've got to say, I'm loving Tom Pecheux's work at Estee Lauder. The beauty luminary joined the company as Creative Makeup Director in November, and already the change is palpable. The products are hot! They've managed to stay in keeping with Estee Lauder's old-school luxurious feel, but now have an added fashion edge. Tom has further reinforced this by collaborating with Derek Lam on his autumn show during New York Fashion Week, and by adding new directional shades to the lineup.
The Blue Dahlia collection includes a range of eye shadow palettes, lip glosses, lipsticks and nail colours. Prices run from £12 for a nail lacquer to £34 for a five colour nail palette. Keep an eye out for it; if Tom's first collection was anything to go by, these babies will sell out fast!
Photo courtesy of Estee Lauder