New Product Alert: Fearne Cotton's New Makeup Line!
New Product Alert: Fearne Cotton's New Makeup Line!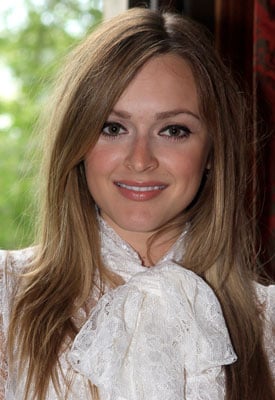 News first emerged about Fearne Cotton's hot new makeup line with Boots last month, and even then I was excited! Now full details are emerging.
Boots announced yesterday that the range will be on sale from September. It's actually a special gift makeup line, and will include 17 different sets, comprising false eyelashes, lipstick, mascara and blush alongside other makeup staples.
Prices will run from £10 to £40 for the packs, which will also be part of Boots' cult 3-for-2 promotion. (Perfect for festive season which is fast approaching!)
Fearne has been closely involved with the range, from the makeup colours to the design of the packaging which she says is inspired by her love of vintage fashion, skulls and tattoos. You can see those influences in the designs which include punky Vivienne Westwood style pictures of Fearne, lace motifs and leopard print. Delish!
She commented:
"Creating this range has completed a childhood dream. Make-up has played a big part in my life; from glamming up to gothing up, covering tears and getting ready for a big TV show – I couldn't live without it."
I can't wait to try it out. Are you a fan of Fearne Cotton?
Photo courtesy of Boots