New Product Alert: Jane Packer Fragrances
Celebrity florist Jane Packer is already world famous for her beautiful floral arrangements. Now she's bottling them! Or at least, their scent. Next month sees the launch of Jane's first capsule fragrance collection. Check it out below! The range is inspired by Jane's favourite flower arrangements and is set to go on sale August 1st in all Jane Packer stores (£39).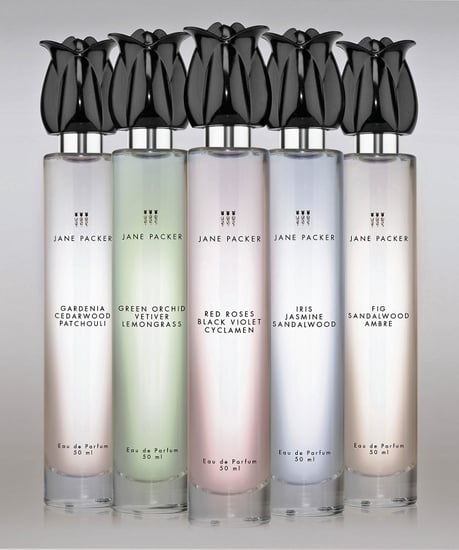 The collection features five fragrances, each named simply after their ingredients. One combines red roses, black violet, and cyclamen. Another is a light mixture of gardenia, cedar wood and patchouli. There's also a warmer scent mixing fig, sandalwood and amber. Each has a complimenting body cream and bath milk.
This is exciting news. Jane already counts everyone from Victoria Beckham to the Prince of Wales among her fans and regularly creates arrangements for top hotels across the world. Since launching 20 years ago she's built a veritable floral empire with stores in New York, Tokyo and Seoul, alongside a successful flower arranging school. Go girl!
Are you a fan of Jane Packer?
Photo courtesy of Jane Packer