New Product Alert! L'Occitane Calanques Fragrance Collection
Not a day passes by at the moment without shots of a glamorous celebrity lapping up the sun in the South of France or Sardinia. But take cheer ladies, I have something to bring a little bit of that sunshine to your day. L'Occitane this week unveiled its delicious new limited-edition Calanques fragranced range, inspired by the Mediterranean sea. Check it out! It's got Provence Summer air written all over it.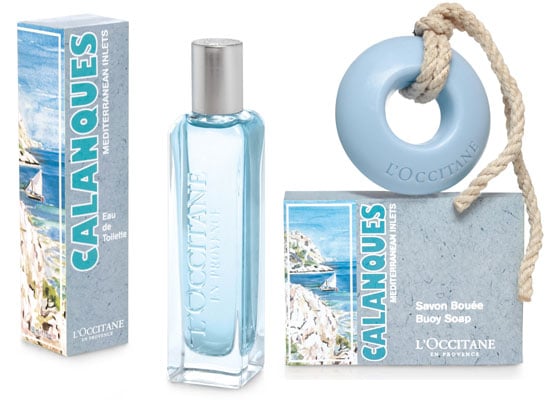 The range includes and Eau du Toilette, a Buoy shaped soap (So cute!), scented salts and a foaming shower gel, and will be available this week in all L'Occitane stores (£6-27). The range has a light airy fragrance with notes of citrus and amber which can be used by both men and women.
I got my hands on a couple of samples today and I have to say I'm loving it. It's so fresh! I also love the packaging. It gets you straight in the mood for Summer holidays.
Are you a fan of L'Occitane?
Photo courtesy of L'Occitane