New Product Alert Lancôme Hypnose Precious Cells
New Product Alert: Lancôme Hypnôse Precious Cells Mascara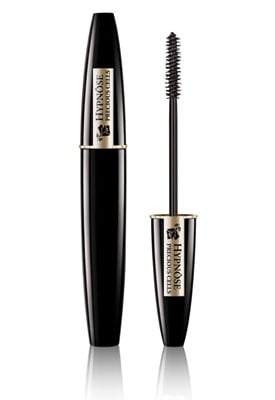 Beauty Bloggers are in a frenzy about Lancôme's new Hypnôse Precious Cells Mascara this week. Harrods already has a waiting list! The a high-tech product is said to have a dual function as lash stimulant and thickening mascara. After 28 days of use, the brand promise that the product's patented Lash Densifier Complex will leave lashes regenerated and visibly denser. The mascara (£22) comes out on 28th March exclusively at Harrods and will be available nationwide from May 1st.
I was excited to hear about this because the beauty world seems to have become hooked on the idea of lash stimulants and lash growing serums. More recently, hybrid lash enhancing mascaras have been developed. Space NK just launched Enormous Lash, an eyelash enhancing serum and conditioner. Revitalash (£95) and Smashbox Lash DNA mascara (£16.20) are both launching at Debenhams. There's also a new US eyelash product called Lattice that includes a drug used to treat glaucoma. It's undergoing clinical trials to launch in the UK soon, according to The Times .
Lancôme's Hypnôse Precious Cells Mascara apparently works by revitalising stem cells at the root of eyelashes, strengthening the lashes and also preventing older ones from falling out. It contains Madecassoside, an extract of Centella Asiatica, that is found in some anti hair loss products. It also contains Argine, an amino acid that improves lash condition and Malus Domestica, an apple plant extract which helps to restore lash root stem cell areas to encourage growth.
I've been using it for a couple of days and it's certainly a great mascara. My lashes look long, thick and luscious. It has boosted my lashes significantly or not, is difficult to tell. You'll have to stay tuned for updates! Would you use a lash enhancer?