New Product Alert: Laura Mercier Ambre Passion Elixir
Bellisima! Laura Mercier Ambre Passion Elixir
Summer is here, and I'm so excited about the new fragrance launches. Awhile back, I had the opportunity to privately view the Laura Mercier counter at Harvey Nichols, and I fell in love with a scent that launched last year called Ambre Passion Elixir. The fragrance is the latest in Laura's cult Ambre Passion range and sells for (£75) online where it is currently in stock.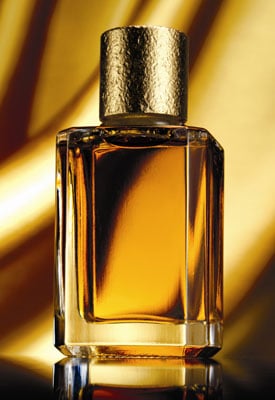 Elixir is the first addition in awhile to Laura Mercier's capsule scent range and is hugely luxurious, made with 100-percent concentrated scented oil. It's warm and sensual, with notes of geranium, saffron, patchouli, musk, and apricot, which Laura said was inspired by her travels.
I'm a huge Laura Mercier fan. The products are great, particularly the colour makeup. Shadows come in great colours, and the foundations apply like a dream.
I'm in love with this latest fragrance, too, I have to say. It's not cheap, but having used it for a few days, I've noticed a drop does go a long way. It's also made from fine-quality ingredients, so the scent lasts forever. (I can feel the warm Ibiza Summer evenings already!) Are you a fan of Laura Mercier?
Find more Laura Mercier Products by clicking through below.