New Product Alert: Lime Crime Makeup with Bright Coloured Lipstick
New Product Alert: Lime Crime Makeup
Beauty blogosphere has been going nuts this month over new hip makeup brand Lime Crime. The brand was started by New York makeup artist Doe Deere in 2008 as a wild fashion-led collection of funky lipstick shades and has since built a cult following, not least from fashion bibles Nylon, Elle and Teen Vogue who have all sung its praises. The range just launched exclusively in Space NK (£7-14) stores nationwide!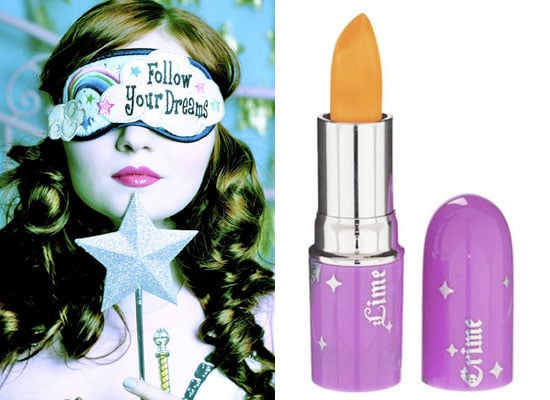 Lime Crime Lipsticks come in every colour of the rainbow, using intense pigments for a high concentration of matte shade. Colours range from Countessa Flourescent (bright candy pink) to No She Didn't (turquoise blue) all packaged in the company's distinctive shiny purple cases with silver hologram unicorns. The eye shadows are similarly crazy (although, they aren't available in the UK yet.)
I tried a couple and they so much fun! Shy retiring flowers had better steer clear of these babies as they are pretty out-there, but as something to wear to a party they're great. They apply beautifully and give great strong colour instantly. Do you like wearing bright coloured lipstick?