New Product Alert: Limited Edition Ted Baker Fragrance!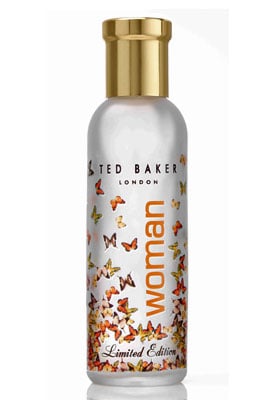 Calling all Ted Baker fans! You are in for a treat. Ted Baker is launching a hot limited edition fragrance for Summer and it's set to go on sale any day now.
The new fragrance is called Woman, and is themed around the British Summer. The brand describes it as, "It's making the most of a sunny afternoon; it's scorching temperatures and a hosepipe ban; it's blue skies and freshly mown grass."
The scent will include a mixture of musk, rose, jasmine and plum notes and be sold at all Ted Baker stores priced at £24. High Street brands are going crazy for fragrances these days. Both Gap and Banana Republic boast their own scents. Meanwhile French Connection also stocks its fragrances. Similarly, Jigsaw now offers a range of bath and body products.
I haven't smelt Woman yet, but I bet it's great! If you like the vibe of the clothing brand already, you'll probably like its signature scent. Are you a fan of High Street fragrances?
Photo courtesy of Ted Baker