New Product Alert! Nails Inc. Kings of Neon
New Product Alert! Nails Inc. Kings of Neon Polishes
Make way girls! Nails Inc. has a Summer treat for you. The company launched its new limited-edition collection this month, a six part gift set dubbed Kings of Neon (£22), made for summer frolics! To celebrate, the company has also teamed with ultra-chic sunglasses brand Fabris Lane. Any consumer who spends over £22 on Nails Inc. products this month will receive a pair of the glasses complete with a matching hard carry case. You can see the three styles below – tres chic!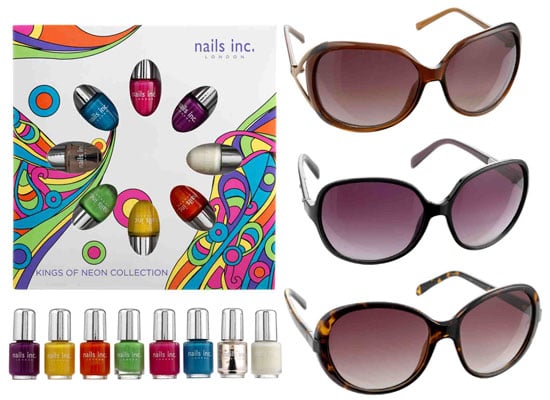 The Kings of Neon set includes a beautiful coral colour (my new favourite shade of the season), shocking pink and apple green alongside yellow, purple and turquoise. It also comes with a bottle of base coast and the brand's famous caviar top coat.
I'm loving the new colours! Nails Inc. polishes are great anyway, but these shades will be great with summer tans, not to mention those sensational sunglasses. What do you think?
Photos courtesy of Nails Inc.