New Product Alert: Organic Glam Fragrance Collection
Organic Pharmacy is continuing its expansion in to glamour! The cult natural skincare and beauty company launched a fab organic mascara earlier this year, and more recently introduced a sleek tan enhancer to the lineup, both under the umbrella of its Organic Glam range. The company's move is a new ultra luxurious capsule range of organic fragrances set to launch in stores in September (£110). Check them out!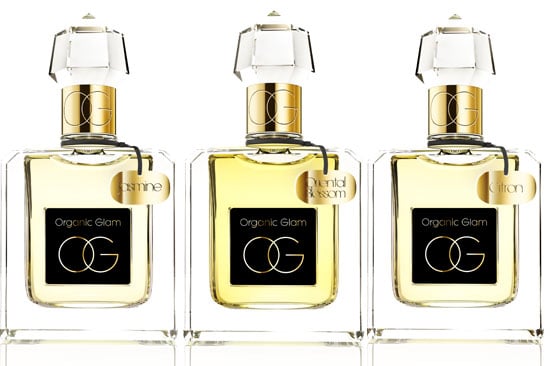 The collection includes four scents, Citron, Jasmine, Oriental Blossom and Oud, each free from artificial colours, fragrances, phthalates and animal ingredients. The Oud is a seductive and rich; Citron has a zingy lemon scent; Oriental Blossom is spicy and floral. Meanwhile, Jasmine is fresh and grassy.
The thing I loved the most is that each fragrance was very simple with highly concentrated ingredients. I also loved the packaging, a thick glass bottle with a faceted cut glass stopper. (Very boudoir!) Luxury fragrances are all the rage at the moment. Tom Ford continues to unveil new decadent scents. Laura Mercier has also recently introduced a new eastern style fragrance. Standard prices are hiking to upwards of £70 for a top quality bottle.
Photo courtesy of Organic Pharmacy