New Product Alert: Sarah Jessica Parker's 'NYC'
New Product Alert: Sarah Jessica Parker's 'NYC' Fragrance
Calling all Sex and the City fans! SATC 2 might not be out until the end of May, but at least you can get yourself in the mood with Sarah Jessica Parker's latest fragrance 'NYC' (£23). The scent lands in UK stores on 5th May and is inspired by the hit TV show's central character Carrie Bradshaw.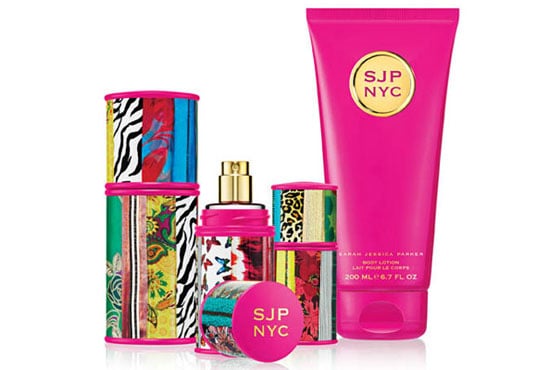 "I wanted to create a fragrance with a great sense of fun and whimsy," explained Sarah Jessica of the fragrance which includes notes of Italian mandarin, wild red strawberries, honeysuckle, and vanilla absolute, and is said to conjure up the essence of both New York city and Carrie's unique fashion style.
I managed to get my hands on a bottle ahead of launch time. The packaging is a departure from SJP's former fragrances Lovely and Covet, which are much more understated and simple. NYC comes in a shocking pink case with sections of zebra prints, florals and tartans. The scent, meanwhile, is fruity and sweet. It will be great for summer, although it's possibly too sweet for people who like muskier scents. Get booking those cinema tickets girls!
Photo courtesy of Coty Prestige Fragrances