New Product Alert: Tom Ford Lipsticks
New Product Alert: Tom Ford Private Blend Lipsticks!
They're nearly here!! Tom Ford's debut range of uber-luxe Private Blend Lipsticks launch in stores tomorrow and I am predicting riots! The finishing touches are still being made to the beauty counters, but I managed to grab a sneaky glimpse of them yesterday at a Selfridges preview (Check out my pictures below). They're set to go on sale at Selfridges, Harvey Nichols and Harrods (£35).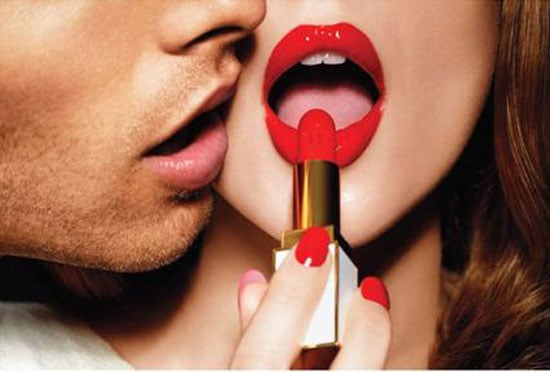 To keep reading and for photos, just read more.
The Private Blend collection consists of 12 shades, designed to be a wardrobe of lip colours, from daytime nudes to vampy reds and deep browns. (Apparently Tom thinks of them like clothes. The nudes are like your daytime ballet flats, and the rouge is a pair of platform Louboutins.)
They're the latest addition to the Tom Ford Private Blend collection, Tom's specialist collection of beauty products which so far has focused just on high quality fragrances. To that end, the lipsticks are made with rare ingredients including soja seed extract, Brazilian murumuru butter, and chamomilla flower oil, which is said to give them their ultra-creamy texture and smooth application.
They're also packaged in typical Tom Ford style, in glamorous ivory cases flanked by gold accents, with the initials 'TF' engraved at the head of the lipstick, and have a partnering steamy ad campaign that Tom shot himself.
I tried Pink Dusk and the Cherry Lush and am loving them. Pink Dusk is from the daytime end of the spectrum, a soft vintage-style nude, which is great for a bit of daytime polish. Meanwhile, Cherry Lush is the flagship rouge shade of the collection, a deep red with a hint of pink (Hello Boys!). Both apply beautifully and feel satisfyingly decadent.
Will you be buying a Tom Ford lipstick?
Photo courtesy of Selfridges