New Product Alert! Topshop Beauty Accessories
Topshop keep knocking it out of the park! They've already been rocking my world with their purse-friendly fashion makeup range and more recently their hot collection of transfer tattoos. This week the company launched a new range of makeup tools and accessories to stores. Check them out! The range includes everything from blusher brushes, to eyelash curlers, eyeshadow brushes and tweezers, all priced between £3 -10. For £20 you can also get a full makeup brush set complete with travel case.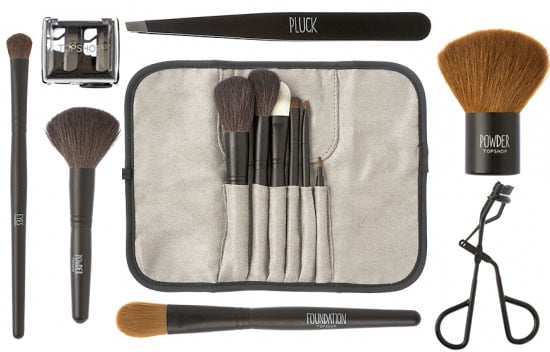 I haven't got my hands on these yet, but they certainly look fantastic quality, especially considering the price. Their sleek black and white design also gives them a professional feel. (No doubt we'll see them being tried out backstage at the Topshop Unique show in September's London Fashion Week.)
I've got to say, I'm loving Topshop's foray in to the beauty world. I'm also wondering where they'll take things next. Will we see Topshop haircare soon, or a Fragrance? Are you a fan of Topshop Beauty?