New Product Alert: Urban Decay Pocket Rocket Lip Gloss 2010-05-31 10:00:53
New Product Alert: Urban Decay Pocket Rocket Lip Gloss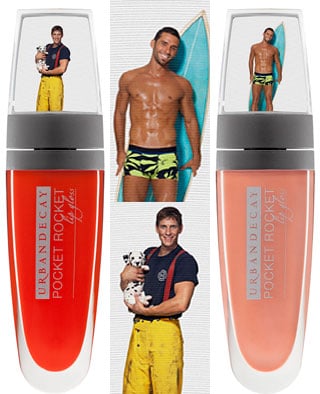 Struggling with your Hen-do party favours? Look no further than Urban Decay's super fun new 'Pocket Rocket' lip glosses! (£11). The cheeky novelties went on sale this month in all Urban Decay stockists.
The two glosses, one featuring Max a surfer, and the other Colin a fireman, are the result of a nationwide competition hosted by Urban Decay, which saw 20,000 fans vote for their favourite real life amateur models. The winners got the coveted spot modeling in the new range.
Max, the surfer, caps a feminine pink lip gloss, while Colin, the fireman heads a fire-engine red (How apt!). Each are dressed, or undressed, depending on how you tilt the angle of the lip gloss. I love this. The glosses are just the right side of humorous and would make fantastic gifts for a girly birthday bash or hen party. Which one is your favourite?
Check out more Urban Decay products by clicking through below.
Photos courtesy of Urban Decay