Nicola Roberts Launches Beauty Line at Harrods!
Nicola Roberts Launches Beauty Line in Harrods!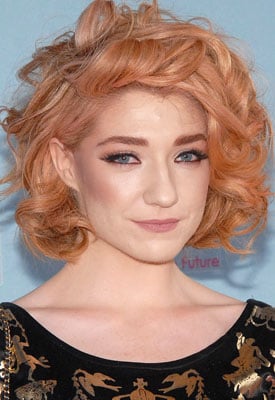 Calling all Girls Aloud fans! I have a special treat for you. Nicola Roberts is set to unveil her debut makeup collection Dainty Doll today with a special appearance at Harrods! Fans of Nicola just need to show up by 12.30pm to catch a glimpse of the popstrell. (Although hurry! Lines fill up fast in my experience.)
Dainty Doll is Nicola's first foray in to makeup and is aimed at girls with paler skin, just like her own porcerlain complexion.
Nicola commented: "Dainty Doll (has been) developed especially to enhance the beauty of fairer skin tones. The range makes it much easier for those with paler skin tones to achieve the ideal shade every time."
Dainty Doll is an 11-part range and includes a mineral foundation with inbuilt SPF 18, concealer with nourishing vitamin E, a concealer click pen, eyeshadow base, eyeshadow, blusher, lipstick, lipgloss, eyeliner, mascara and eyeliner duo, and lipbalm.
All colour makeup is available in numerous shades and prices run from £11 for an eyeshadow, to £20 for the 'Wonderbalm.' Check out pictures of the range below!
Personally, I love the concept. The packaging looks great! It's slightly retro but quirky at the same time. It also looks like Nicola has spent a lot of time creating solid products that work. I love that most items come vitamin enriched and with SPF included.
Are you a fan of Nicola Roberts?
Product Photos courtesy of Dainty Doll