Nicola Roberts' Pink Hair
Do You Prefer Nicola Roberts With Pink, Blonde or Red Hair?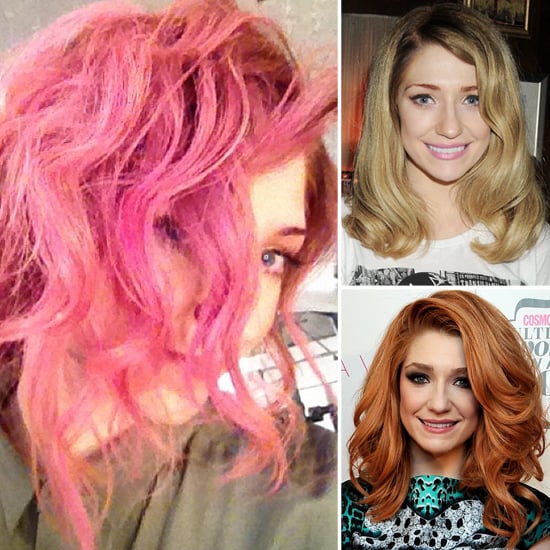 This week, Nicola Roberts revealed her new hair on Twitter with the caption: "Ginge gone PINK!" The Dainty Doll makeup founder had been having fun as a blonde the previous week, showing off her sleek hairdo at the launch of The Lion in London. Of course, when the British pop star first burst onto the scene with Girls Aloud she was a natural redhead, a shade which she enhanced over the years like at the Cosmopolitan Ultimate Women Of The Year Awards in 2010. I'd love to know what you think, so tell me: do you prefer her pink, blonde or red?
Source: Twitter User NicolaRoberts and Getty