Nivea Nourishing In-Shower Body Lotion Review
The Unexpected Drugstore Product That Cured My Dry Skin For Good
As POPSUGAR editors, we independently select and write about stuff we love and think you'll like too. POPSUGAR has affiliate and advertising partnerships so we get revenue from sharing this content and from your purchase.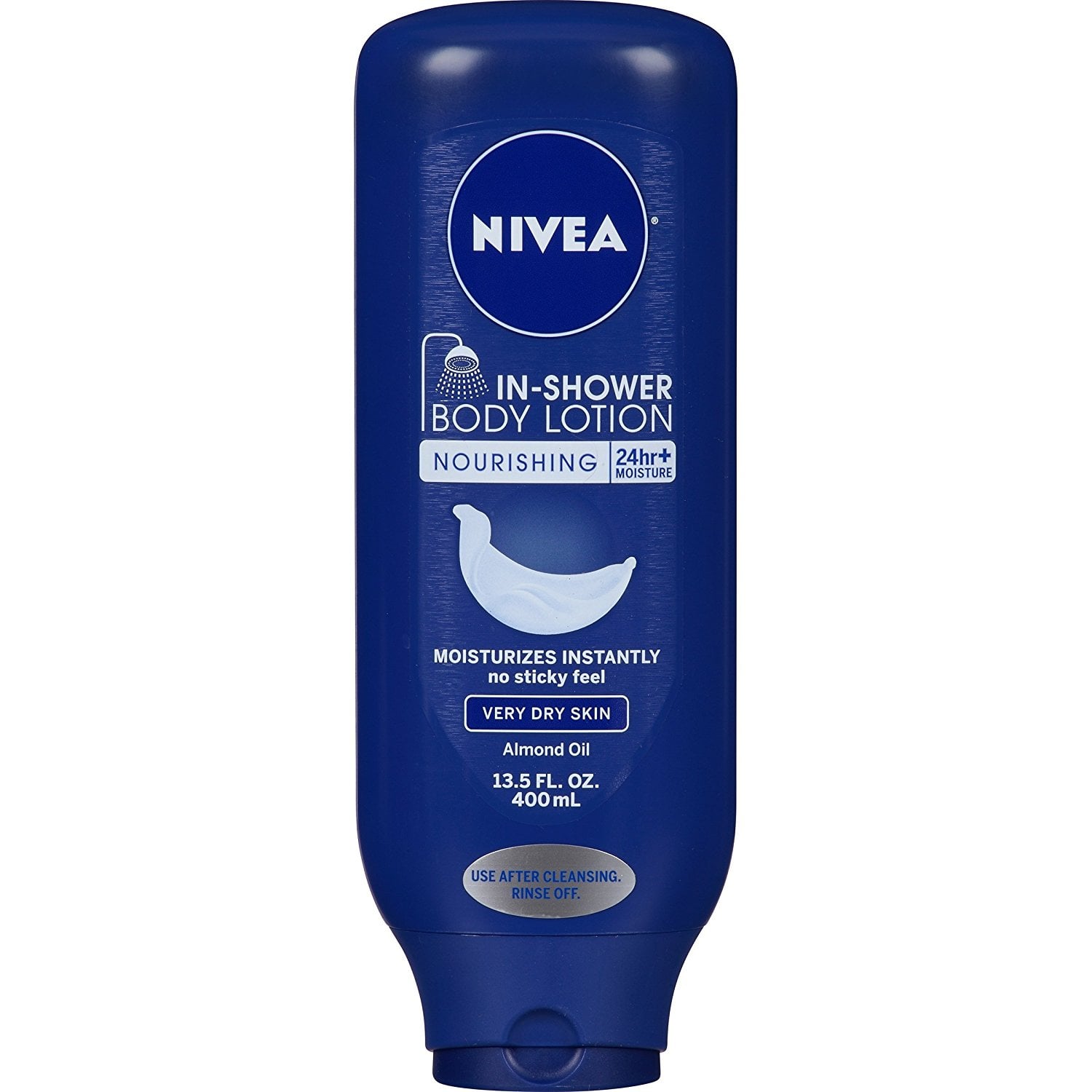 I've tried pretty much every product in the book to cure my dry skin, but even pricey organic creams have fallen flat. Little did I know that the solution to my extreme dermatitis was not in the form of a traditional moisturiser, but in an in-shower option available at my local drugstore. Enter: Nivea's Nourishing In-Shower Body Lotion (£3).
As a certified "Amazon's Choice" product, it's both highly rated and affordable. Not only does it provide 24-plus hours of moisture, but it also won't leave any sticky residue behind. And it's enriched with almond oil, so it smells absolutely amazing. (If you've encountered one too many nose-plugging options like I have, you'll likewise consider this heaven-sent.)
Here's how it works: Moisturisers do their job best when your skin is already wet, so the steamy recesses of your bath provide the perfect environment to help boost hydration. After you lather, rinse, and repeat, all you need to do is apply the lotion, let it soak in for a few minutes, and then wash it off like you would any normal cleanser. You'll be left with impossibly soft skin, without the added annoyance of having to apply cold cream once you step out of the shower.
It's been about a month since I started using the product, and since then I've noticed a huge difference in my skin. My legs no longer have that ashy, dull finish, and my entire body feels silky smooth — even long after I've moisturised. Trust me: it's a total game changer.
Product Credit: J Brand Tank Top, Levi's Jeans