OPI Smartphone Cases
Match Your Polish to Your Phone With OPI's New Covers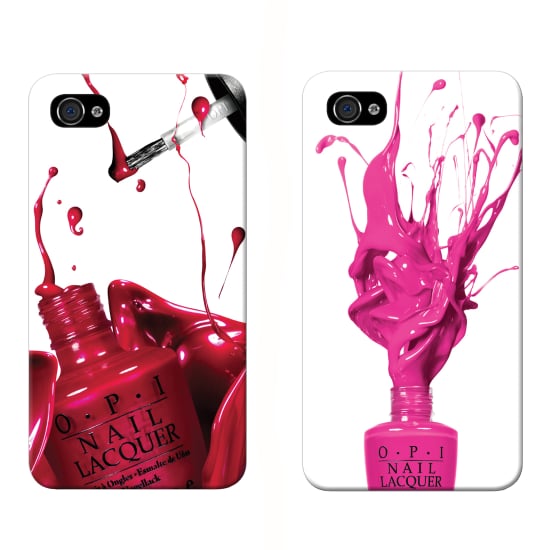 There is nothing like a flawless manicure to excite any woman, but OPI wants to do you one better. The polish giant is launching a series of six smartphone cases featuring signature OPI shades: I'm Not Really a Waitress, Big Apple Red, You Don't Know Jacques, Dating a Royal, Pink Flamenco, and Need Sunglasses? Each polish hue is energetically splayed across the crisp white covers for an eye-catching design. The best part about the release? Each case comes with a matching mini bottle of OPI Nail Lacquer.
"We wanted to create the ultimate accessory for our tech-savvy fans," Suzi Weiss-Fischmann, OPI executive VP and artistic director, said. The cases, which retail for $40 each (roughly £26), are available for iPhone 4, 4S, and 5 in America and are coming to the UK soon here. There is also a set of screen protectors, which come with a bottle of OPI RapiDry Top Coat.
Ready for some more eye candy? See the rest of the collection.