Olivia Palermo Beauty Interview at Matthew Willamson
Exclusive! Olivia Palermo Mutters Her Beauty Faves To Me
On Sunday evening, I attended the Matthew Williamson Spring 2011 Fashion Show at Battersea Power Station with my partner in crime, FabSugarUK. Besides staring at all of the beautiful clothing and models on the runway, it was mighty hard to keep my eyes off the celebrity filled front row. Sitting pretty in sky high heels and a short black dress was The City star and New York's Upper East Side princess, Olivia Palermo.
At first, Olivia wasn't keen on revealing her beauty secrets, but she slowly warmed up once she realised that I was as much of a beauty junkie as she is! She told me that all of her skincare comes from her Dermatologist, Dr. Dennis Gross and that she never leaves the house without SPF cream on her face.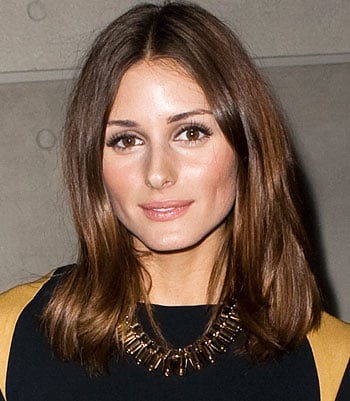 Baby powder is a staple in her makeup bag, as it keeps her feeling fresh all of the time, and when she needs to go from day to night, she simply layers on a darker shade of eye shadow to dress up her beauty look.
As for her makeup at the show, she confesses to using YSL concealer topped with Vaseline on her lips, a couple layers of Guerlain mascara, black powder eyeliner and a sheer foundation. See some of her tried and true beauty staples below!
To check out some fun front row photos and to see us chatting, just read more.