Olivia Palermo Beauty Tips
Olivia Palermo Shares Her Beauty Secrets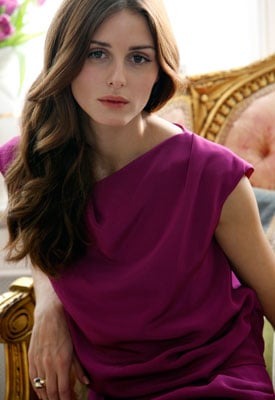 I've been a fan of super-stylish Olivia Palermo ever since she graced our screens in MTV's hit show The City, so you can imagine my excitement when I ran in to her this London Fashion Week! What's more, she was really lovely, and nothing like the character she's portrayed as on television.
Olivia was in town to fete the launch of her new short film, directed by Kate Elson (sister of model Karen). The film is a showcase for Matches' in-house label Freda, and features Palermo in her acting debut, dancing around a bedroom trying on clothes with her signature glossy chestnut waves and flawless skin. I managed to grab a few minutes with her at the movie launch.
To find out what she said, read more.




You are known for your flawless makeup. What are your favorite brands? I LOVE Guerlain makeup. I love that its a an old company. The makeup is super soft too, and the shades they do are great.
What's your favorite skin care brand? For all my skin care I go to my dermatologist Dr. Dennis Gross in New York. He does everything and is fantastic.
Tell us about your beauty routine. Do you spend a lot of time getting ready? You know, its really funny. I'm actually very easygoing. People assume I'm this super high maintenance person but I'm not at all. I throw it on, and I go out."
Do you have any secret must-have beauty products we should know about? Now that would be telling! I do love Johnson's Baby Powder, though. It smells lovely and is quite nostalgic.
What fragrance are you wearing? It's just me.
What are you going to do while you're in London? I am going to a few shows, but mainly I'll just hang out and have tea with girlfriends.
Photos courtesy of Matches