Olivina Bath and Body - New Product Alert by BellaSugar UK
New Product Alert: Olivina Bath and Body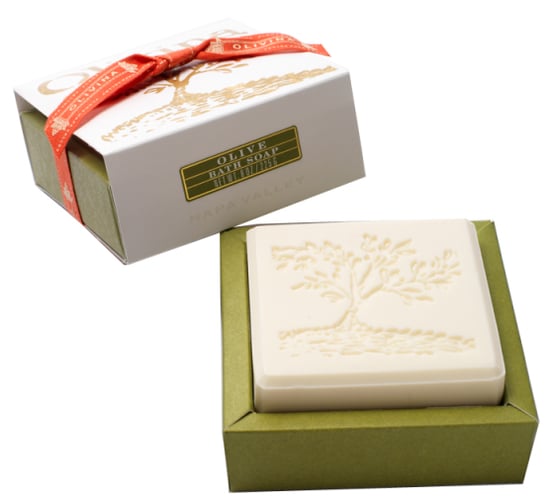 Olivina is a new bath and body range that has great natural and ecologically minded credentials, and is inspired by the natural beauty of the California Napa Valley.
Now forgive me for saying this, but whenever I think Napa Valley, I think "If you're tired you take a nappa, you don't move to Napa!" as Carrie Bradshaw told Big in Season 4 ('I heart NY'). Oh how limited my cultural references are!
Anyway, Napa is certainly very beautiful (and restful, I'm sure) and Olivina is full of good stuff. It's core ingredients – hand-pressed, anti-oxidant olive and grape seed oils—appeal to my Mediterranean sensibilities, and the products are packed with good-enough-to-eat chamomile, sea algae, kelp, shea butter, honey, avocado oil, and aloe vera. For the full review, just read more
Olivina's creator, the former chef, food critic and artist Susan Costner-Kenward explains "Olivina products contain natural ingredients, are both paraben and lauryl-sulfate free and are made to be gentle yet beneficial to the skin."
The range comes in three scents – classic olive, lavender and fig. I wasn't too keen on the sound of fig, but it turned out to have a pleasant, subtle scent - and Mr Bella loved it. The packaging is quite masculine too, though in a classic way, and I do think it might be one for the boys.
The Fig Hand and Body Wash, (£17.95), has a good, syrupy consistency, and smells really fresh and summery. I liked that it wasn't too drying either, and the 500ml bottle makes the price tag seem reasonable.