One Direction Launches First Fragrance
One Direction Launches a Fragrance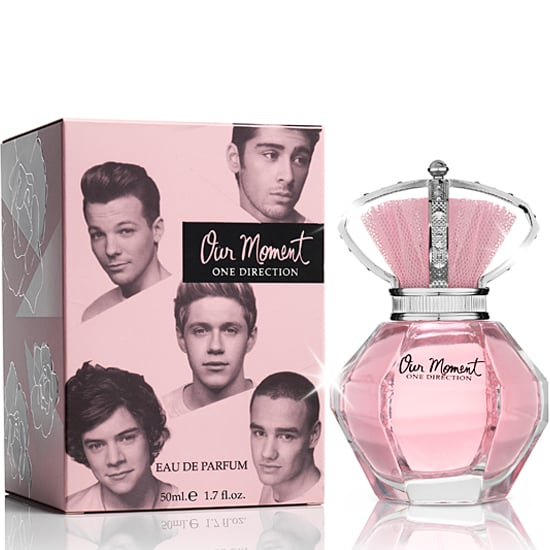 Exciting news for all of you One Direction fans. The X Factor dreamy quintet released its first ever scent in London and they have called it "Our Moment," named after the song "Moments" on their "Up All Night" debut album. Made alongside fragrance guru brand Firmenich, it contains notes of wild berries, red currant, grapefruit, jasmine, freesia, frangipani, woods, musk and patchouli.
The scent has been in the making for about a year. Band members Louis Tomlinson, Harry Styles, Niall Horan, Liam Payne and Zayn Malik told WWD, "It's not too strong and it's quite sweet and subtle, rather than it being a bit more in your face. Too strong is not what any of us are into." The packaging is pink, since it's for females, with photos of the faces of the band and the bottle is made to resemble a cut jewel with a silver crown on top.
The official launch will be on August 25th and Harrods wil have the exclusive until it is available nationwide on September 9th globally. It will be available in three eau de parfum sizes: 30-ml for £21, 50 ml for £29 and 100 ml for £39. A shower gel, body lotion, 10 ml rollerball and gift set will also be available in time for the holidays. As for the bands biggest fears about their new product? Liam Payne said, "I hope it's not one of those things they throw on stage, because those are going to hurt. Someone threw a box at me once and it hit me on the arm, and I was thinking, 'What if that just hit me in the face?'" Are you interested in checking out this scent?