Orange You Glad Orlando is Boss
It looks like Orlando Bloom is following the lead of his lovely pregnant wife Miranda Kerr by modeling, as he is now the new face of Orange Boss fragrance for men by Hugo Boss. In this first photo from the ad campaign due out in European markets only, he looks a little like John Mayer to me with his rumpled hair and tight tee — anyone else see the resemblance too?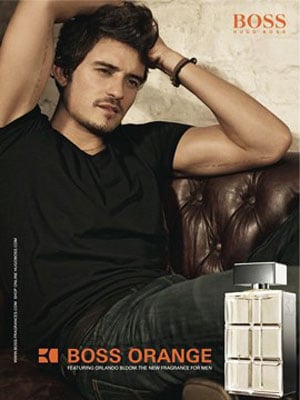 The ads were shot by fashion photographer Steven Klein a few months back and Orlando really seemed to enjoy himself. In fact, he released a statement saying,

"BOSS Orange is a brand I immediately identified with because it has a laid back, spontaneous quality I relate to. It's been really fun — and there's more to come!"
The female counterpart for the adverts is Sienna Miller, who shot her campaign last year. Not only does she look pretty and approachable in her TV spots, but the music is super catchy too. Which male celebrities would you like to see model more in 2011?