Organic Beauty
Beauty Byte: L'Occitane Goes Green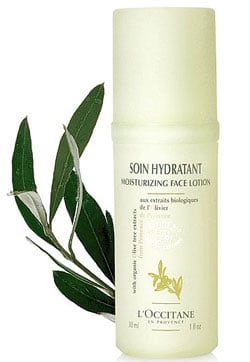 According to WWD, the French bath and body brand L'Occitane en Provence is getting ready to launch a new spring, facial skincare collection made from organic ingredients called Organic Olive Oil Cream Based Care.
Oooh, how exciting. It's awesome to learn that more and more mainstream brands are becoming eco-concious and are adapting to the new, healthier organic way of beauty. The five-piece Ecocert certified range includes a cleansing foam, a cleansing milk, a masque, moisturizer and toning mist. As you can tell, I'm really looking forward to trying this new line that's supposed to hit stores in the UK this spring, (it's already available in France) — how about you?
To see close-ups of each of the products, read more.